Do you save all your cardboard tubes? Yes, I am talking about toilet paper rolls and paper towel rolls. I have an entire drawer full of them, and it's a good thing because they are so versatile when it comes to crafts!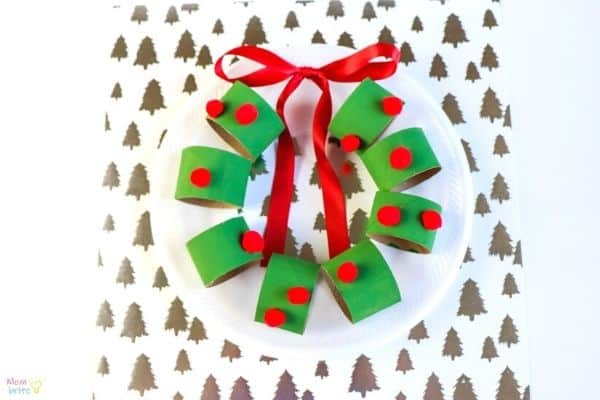 For this Christmas, the kids get to make their own wreath. This simple cardboard tube wreath craft is really fun for preschoolers and kindergarteners to make, and with a little help even your toddler can join in on the fun.
The great thing about this wreath craft is that you can use the same process to make wreaths all year round! Just paint the cardboard tubes a different color, such as orange for Halloween, and use the appropriate decorations.
How to Make a Cardboard Tube Wreath
Materials:
Cardboard tubes
Green acrylic paint
Foam paintbrush
Red pom-poms (about 1/4 inch)
Glue or glue dots
Ribbon
Paper or styrofoam plate
Scissors
Instructions:
1. Paint the cardboard tubes with the green acrylic paint. Allow to dry.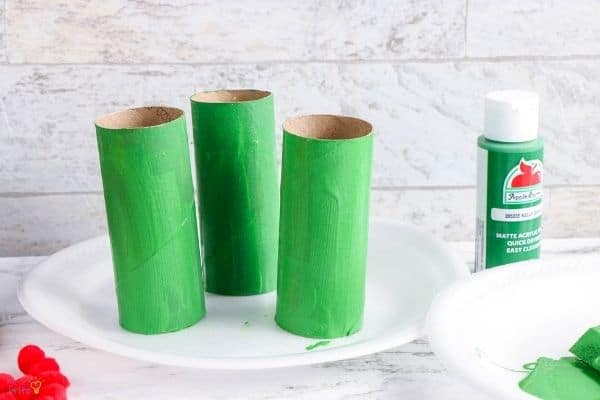 2. Cut a large hole in the middle of the paper or styrofoam plate.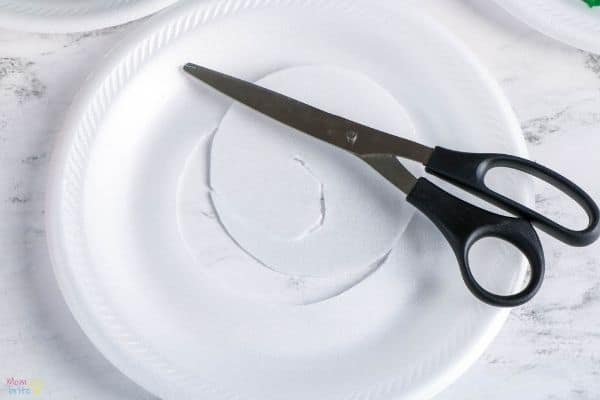 3. Cut each cardboard tube into thirds.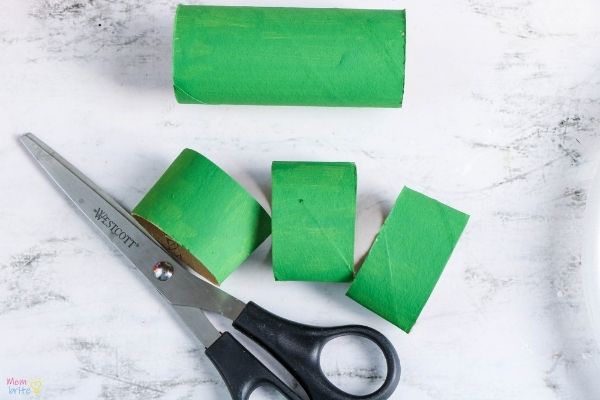 4. Attach the cardboard tube pieces around the hole in the plate.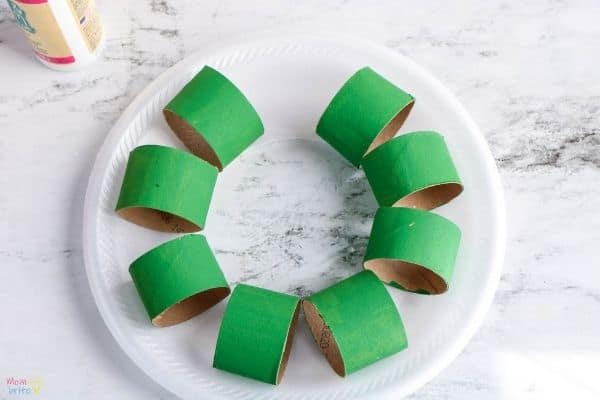 5. Cut a length of ribbon and tie into a bow. Glue the bow at the top of the plate.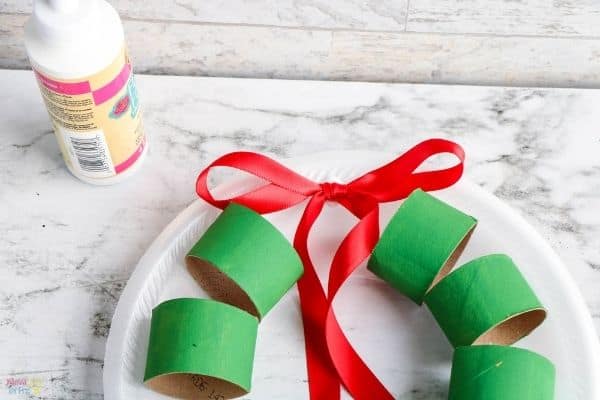 6. Add pom-poms to the cardboard tubes to resemble holly berries.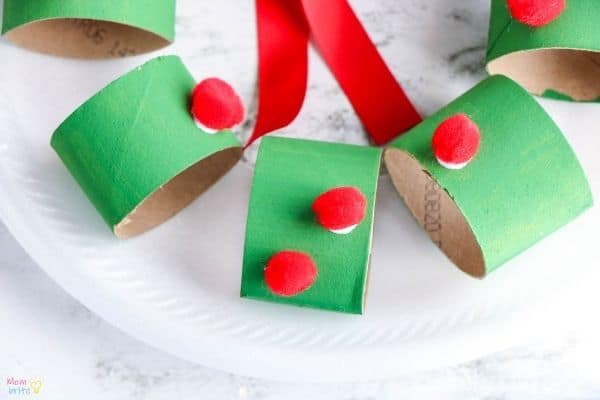 This easy toilet paper roll wreath can be displayed anywhere on the wall or door. Your kids will be so proud to see their creation around the house this holiday season.
And if your kids want to make more than one, I can't think of a better way to upcycle toilet paper rolls than making beautiful DIY Christmas decorations!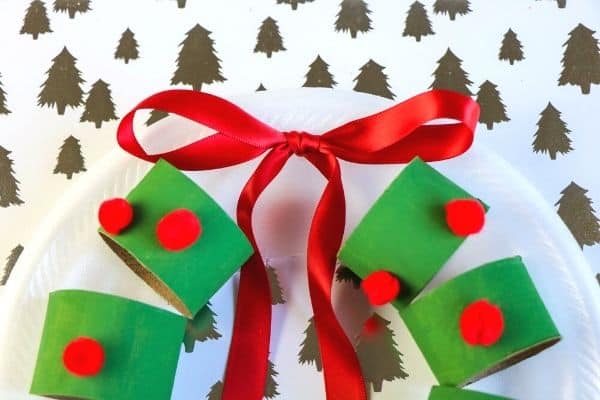 ---
FOR MORE CHRISTMAS CRAFTS, CHECK OUT: