This post may contain affiliate links. That means if you click and buy, I may receive a small commission (at zero cost to you). Please see my full disclosure policy for details.
Kids of all ages will love making an easy black cat handprint craft for Halloween and decorating the house with their own spooky creation!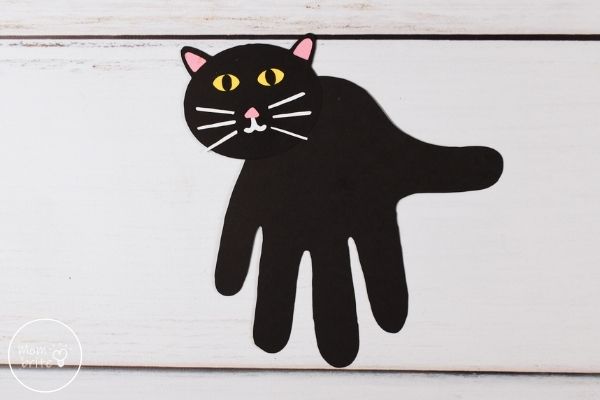 Black cats have long been associated with witchcraft and bad luck. That's why they make such great Halloween crafts!
This black cat handprint craft is a fun way to get your kids into the holiday spirit this Halloween. You can pair it with heartwarming tales like The Witch's Cat or Five Black Cats.
This is also the perfect handprint craft to do every year with your kids and watch the black cat grow as your kids' hand sizes get bigger.
Halloween Black Cat Craft For Kids
Materials:
Construction paper or cardstock (black, white, pink, and yellow)
Pencil
Gluestick
Scissors
Free printable black cat handprint craft template (the download form is at end of the post)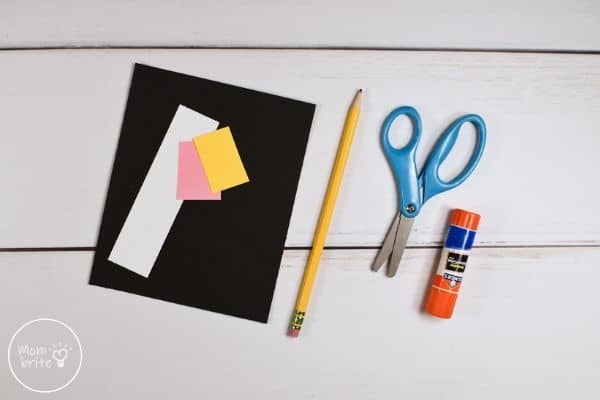 Getting started with a craft is always the hardest part. Save valuable time by downloading all 8 of the Halloween handprint craft templates in one printable PDF file for a very low price of $1.29!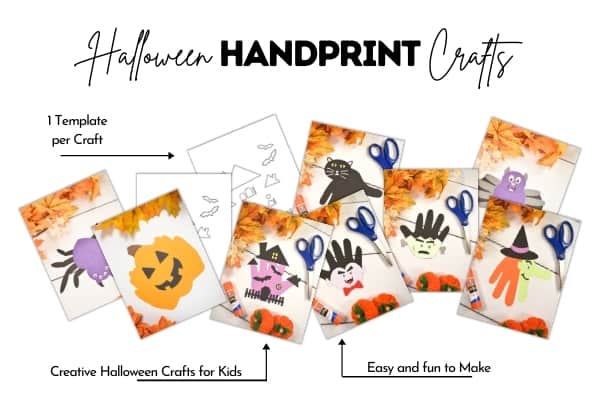 I WANT THIS!
Instructions:
1. Trace your child's hand on the black paper and cut out the traced handprint. Have your child position his or her hand so that the thumb sticks out to the side. The thumb will be the black cat's tail.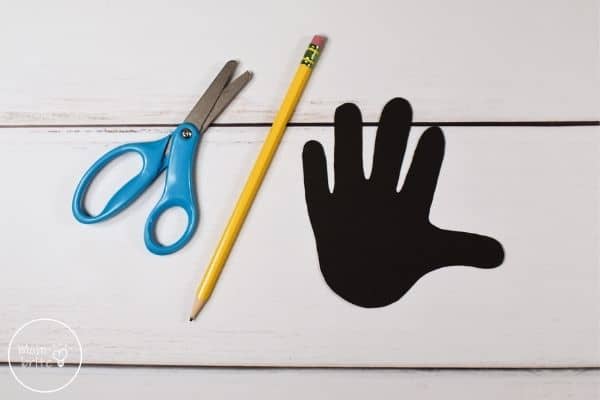 2. Download and print out the template. You may need to adjust the printer settings and scale the template bigger or smaller depending on your child's hand size.
Trace the template patterns on the black, white, pink, and yellow paper as shown. Make sure you trace the thin rectangle (the whisker) 6 times on white paper.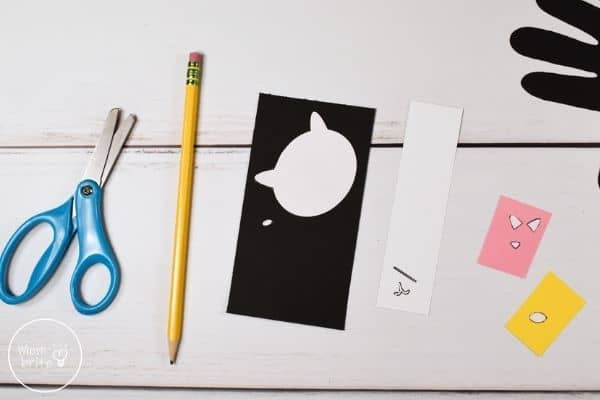 3. Cut out the traced template patterns.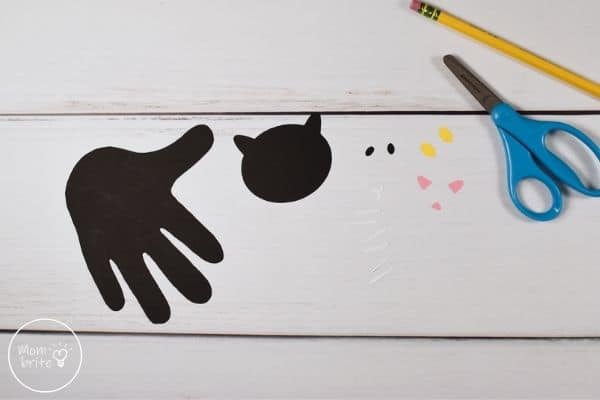 4. Glue the cat's head to the palm of the handprint cutout, on the opposite side of the thumb,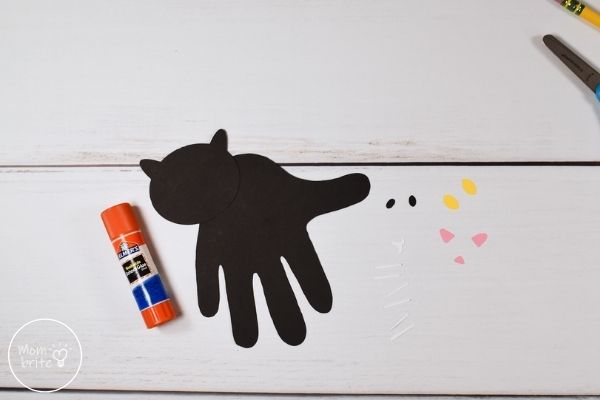 5. Glue the pink inner ears onto the black ears.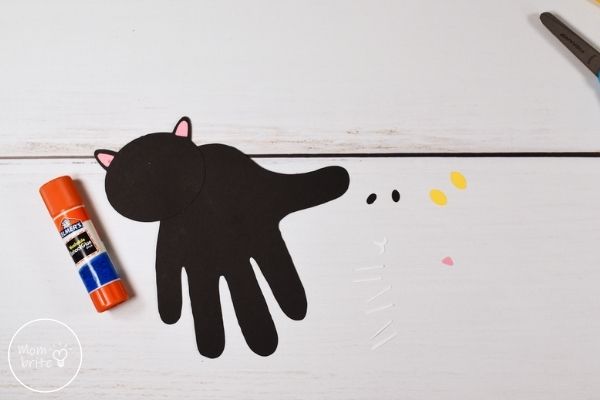 6. Glue the white mouth and whiskers to the head.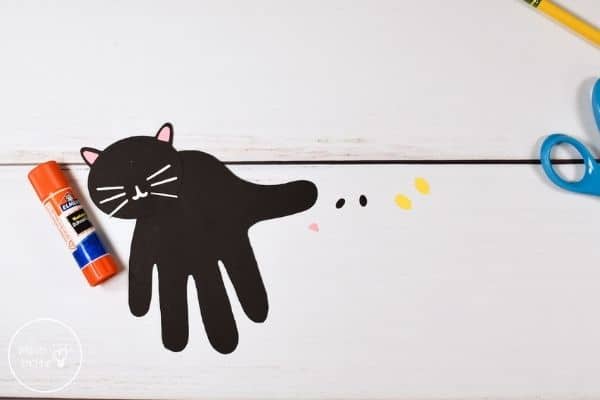 7. Glue the pink nose over the top of the mouth.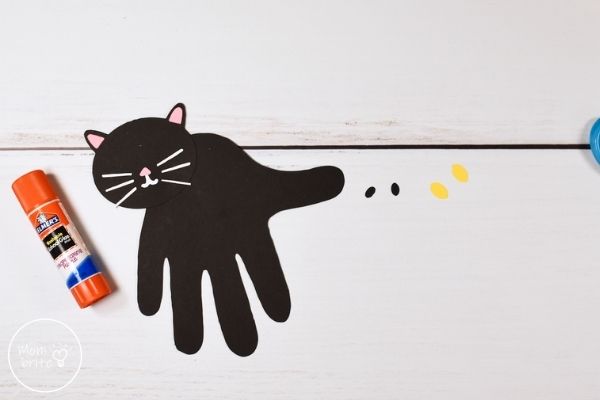 8. To assemble the eyes of the black cat, glue the black pupils onto the yellow eyes.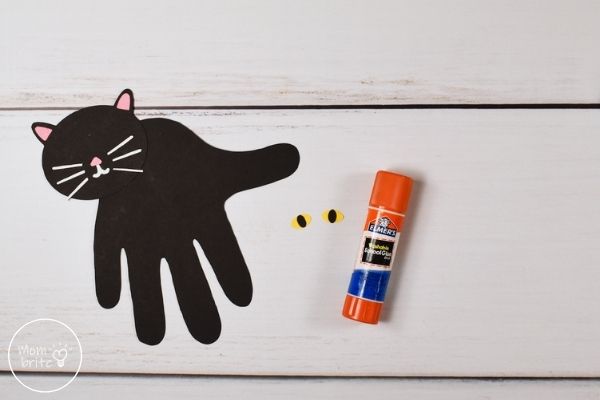 9. Glue the eyes to the face cutout.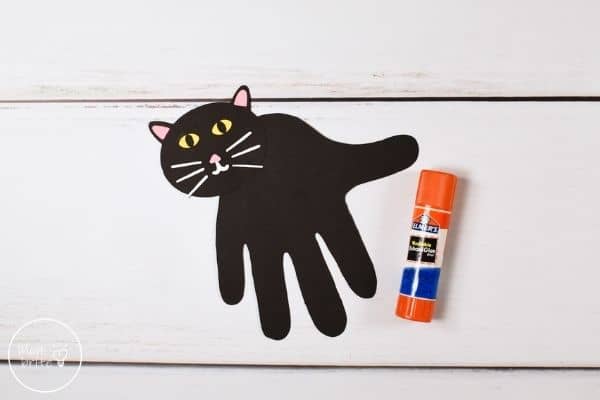 You are done with the black cat handprint craft! This is such an easy Halloween craft that even preschoolers and kindergarteners can do it. They may just need a little help cutting out the whiskers and the mouth, or you can let them try and work on their fine motor skills.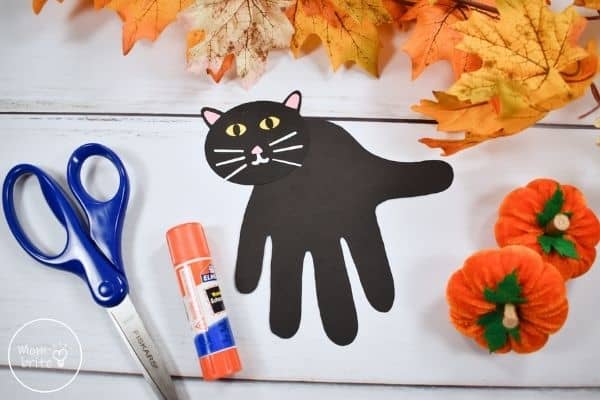 Once your kids learn how to turn their handprints into a black cat, they will probably want to make more than one! You can tape them to windows and doors to make adorable Halloween decorations.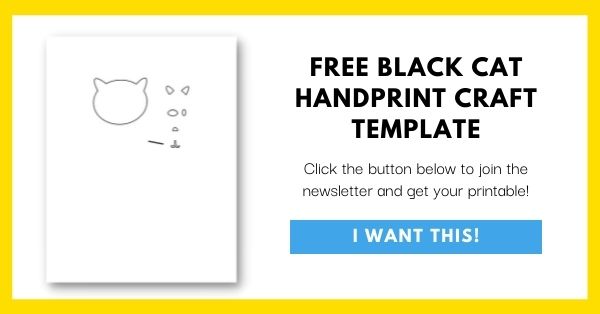 ---
Related Posts: