This post may contain affiliate links. That means if you click and buy, I may receive a small commission (at zero cost to you). Please see my full disclosure policy for details.
This apple-scented slime is easy to make and a great science experiment and sensory play to do with your child in the fall. Try it with other fun apple-themed fall activities!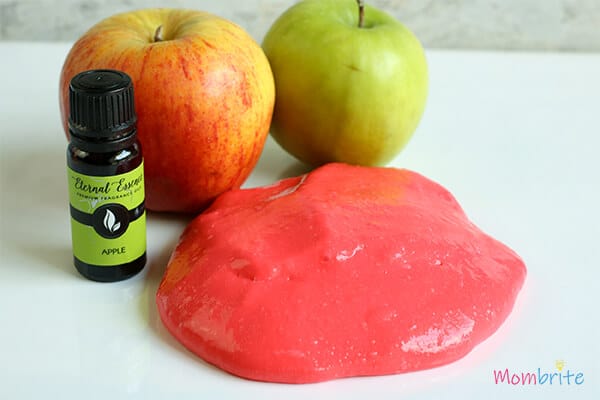 One of my family's favorite things to do in the fall is visiting an apple orchard and pick our own apples. The smell of crisp apple in the air is enough to keep the doctor away.
This apple slime recipe uses apple fragrance oil so that you can have the fresh smell of apples around the house all year round. Plus, kids of all ages will love playing with such pleasant-smelling slime!
This apple-scented slime is perfect if you are looking for apple activities to do on Johnny Appleseed Day and or fall STEM activities. It's easy enough to make with a group of kids in a classroom, or just with your kids at home.
How to Make Apple-Scented Slime
Materials:
1 bottle Elmer's Glue (6 ounces)
½ cup warm water
½ teaspoon baking soda
1 tablespoon contact lens solution (must contain boric acid)
1 teaspoon apple-scented fragrance or essential oil
Red food coloring
Large spoon or popsicle stick
Measuring spoon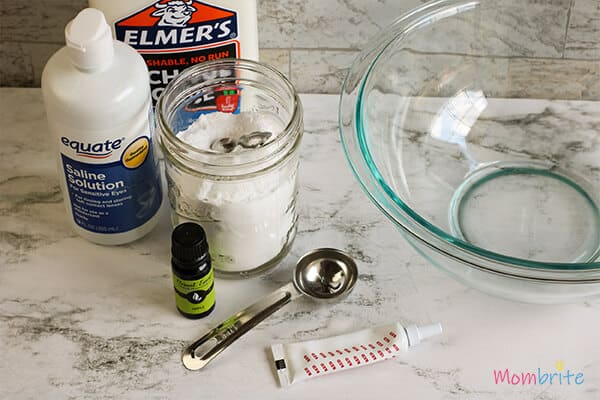 Instructions:
1. Add 1 bottle of Elmer's school glue to a large bowl.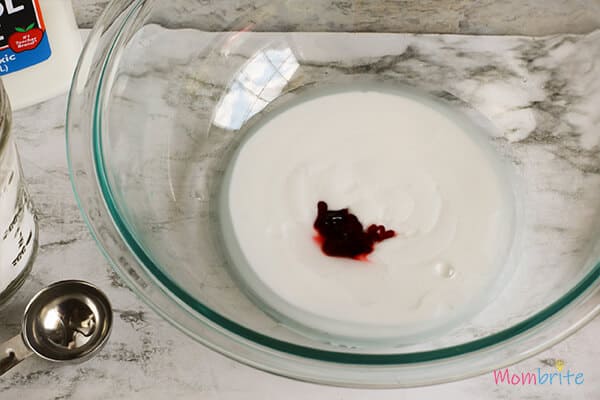 2. Pour water into the empty glue bottle until it's about 1/3 full of warm water (about 1/4 cup). Replace the lid on the bottle and shake vigorously to combine the remaining glue with the water. Open the lid and pour the glue and water mixture into the large bowl.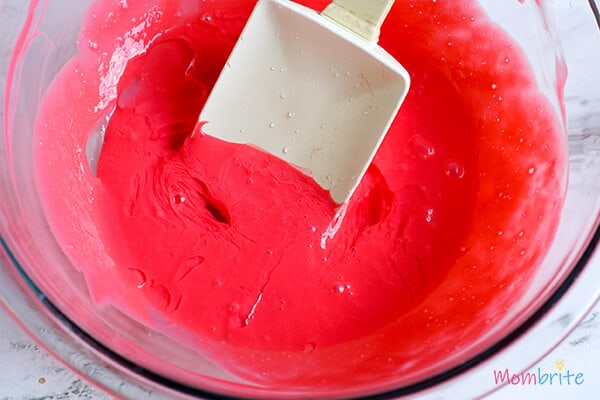 3. Add the baking soda to the large bowl. Using a large spoon or popsicle stick, stir all the ingredients in the bowl to mix thoroughly.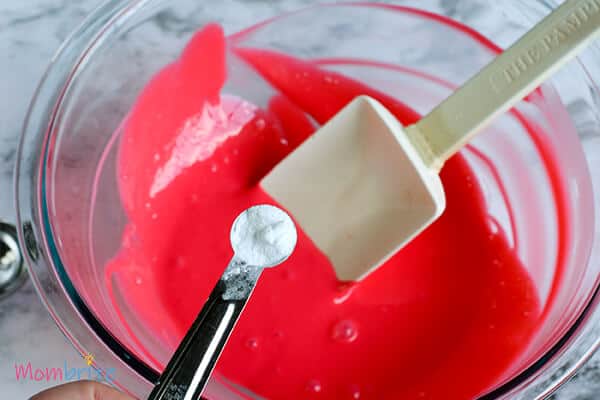 4. If you would like, you can add additional glitter, food coloring, sequins, scents, or confetti to the slime at this time. To make the apple-scented slime, we added a few drops of food coloring to make the slime red like an apple. We also added a few drops of the apple fragrance oil so it smells like fresh apples in the fall!
5. Add contact lens solution to the glue mixture and stir well. Do not pour in the contact lens solution all at once. Instead, add the contact lens solution slowly, and stir as you add. How much you need will depend on the type of glue and contact lens solution you are using, so it's better to add a little at a time instead of adding too much and making the slime too stiff.
Continue to add the contact lens solution until the mixture comes away from the wall of the container and forms a soft ball.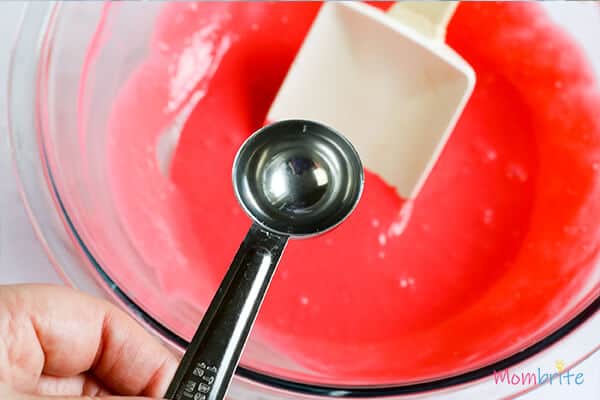 6. Take the slime ball out from the bowl and knead with your hands for at least 5 minutes. The more you knead and stretch the slime, the less sticky it will get. If you need a break, it's okay to put down the slime for a few minutes and continue kneading when you are ready.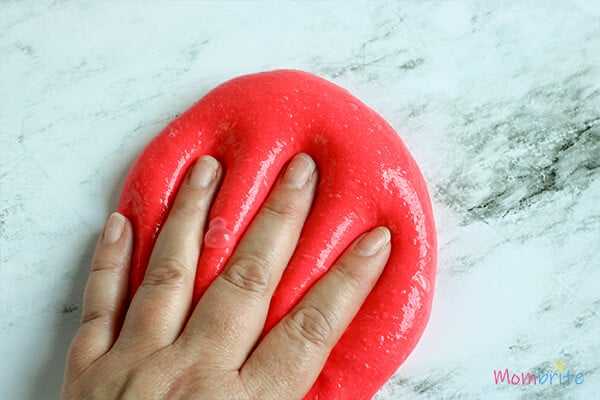 Your apple-scented slime is done! Your kids will have so much fun playing with it. My kids' favorite thing to do with slime is to make slime bubbles. All you have to do is insert a straw in the slime and blow. Try making double or triple bubbles with your apple slime!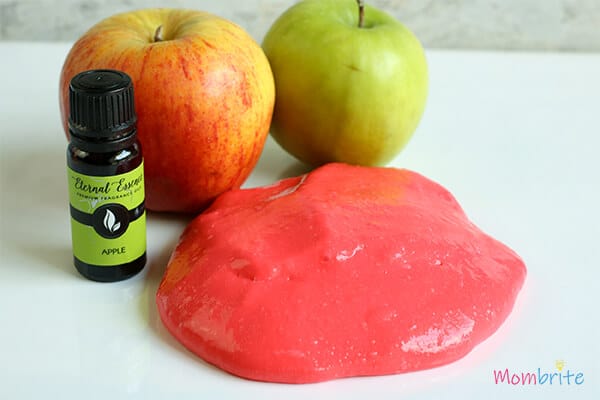 Here are some fun apple-themed science experiments and STEM activities you can do to go along with your apple slime:
When your kids are done with the slime, store it in an airtight container or plastic bag and keep it out of direct sunlight and heat. With proper care, your apple-scented slime should be able to last at least a few weeks.
---
Related Posts: