This easy spring baking soda and vinegar science activity is quick to set up and uses common household products you already have in the kitchen. It also makes a fun Easter activity to do with the kids!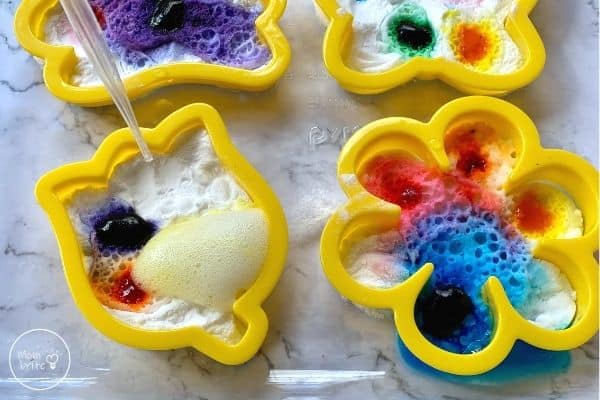 It's only the beginning of March, but today the temperature hit over 80 degrees today!
Spring is definitely here to stay in Arizona, so it's time to do some fun spring activities!
This easy spring baking soda and vinegar science experiment is the perfect activity to welcome the warm weather. You can also select Easter-themed cookie cutters such as bunny, egg, and cross to make this an Easter STEM activity. Preschoolers and kindergarteners can use simple kitchen ingredients to create a colorful chemical reaction that will make them want to do the experiment over and over again.
This classic fizzing science experiment takes only minutes to set up, so you can do it anytime the kids are bored. And if the weather is nice outside, you can even do it in the backyard while enjoying the fresh air.
Simple Spring Preschooler Baking Soda Science Activity
Supplies:
Instructions:
1. Place the cookie cutters on a baking tray or baking dish. Pour some vinegar in a glass.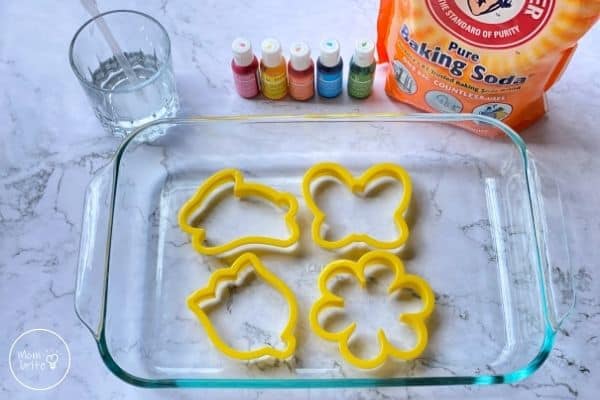 2. Fill the cookie cutters with baking soda. Pat the baking soda down slightly with the spoon or with your fingers.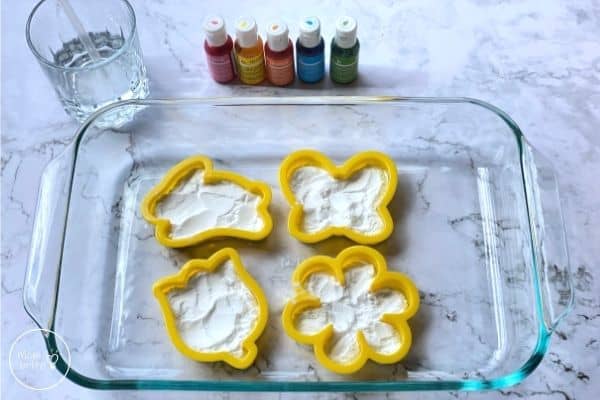 3. Add a few drops of food coloring to the baking soda. I suggest mixing up the colors so that you can watch the colors blend together after adding the vinegar.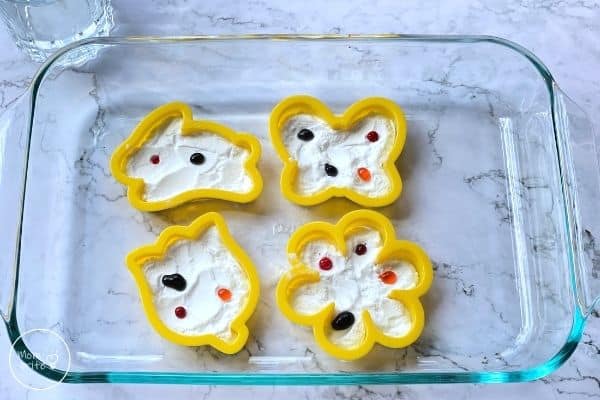 4. Squirt vinegar on the baking soda, aiming for the dots of food coloring. What do you see?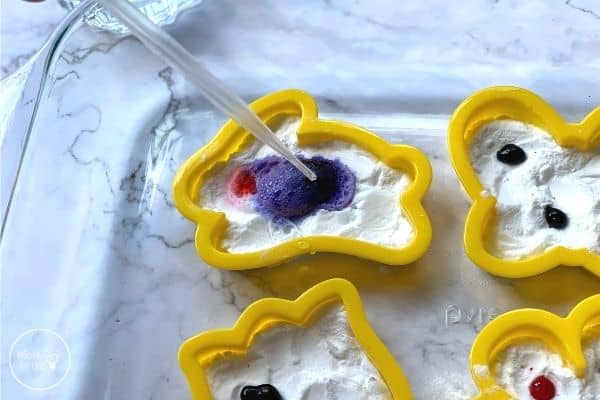 5. Continue until all the the cookie cutters are filled with colorful bubbles!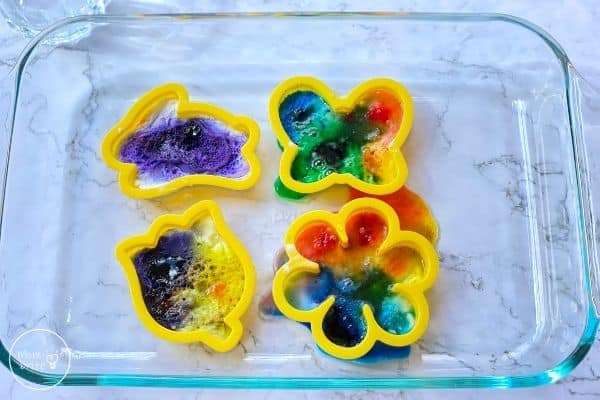 This simple STEM experiment is a great opportunity to teach your kids about color mixing. We used all sorts of colors on our baking soda, but if you want to make this a color mixing lesson for your preschoolers, then stick with the primary colors.
If you want even more bubbles, you can first mix baking soda with a little bit of dish soap before adding it to the cookie cutters. The fizzy foam might overflow the cookie cutters, but that's why you do this activity on a baking tray/dish!
If you don't have droppers at home, you can use a spray bottle to spray the vinegar on the baking soda. I do prefer using droppers because squeezing the dropper and targeting where to squirt the vinegar are good ways to practice children's fine motor skills.
Science Behind the Baking Soda and Vinegar Experiment
After the LEGO volcano and DIY moon rock experiments, my kids are no stranger to the baking soda and vinegar reaction. But they never get tired of it and love to see it over and over again!
When you mix baking soda and vinegar together, water and carbon dioxide are created. The bubbles and foam that you see are filled with the carbon dioxide gas resulted from the acid and base chemical reaction.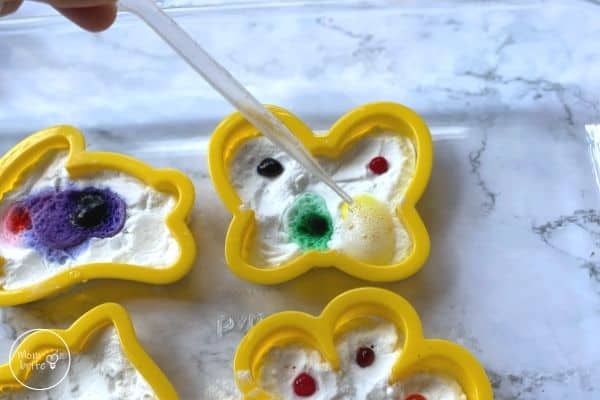 ---
Related Posts: