Get ready for Halloween with this adorable and not-so-spooky mummy pumpkin craft. With only a few supplies, your children will adore these mummy pumpkin friends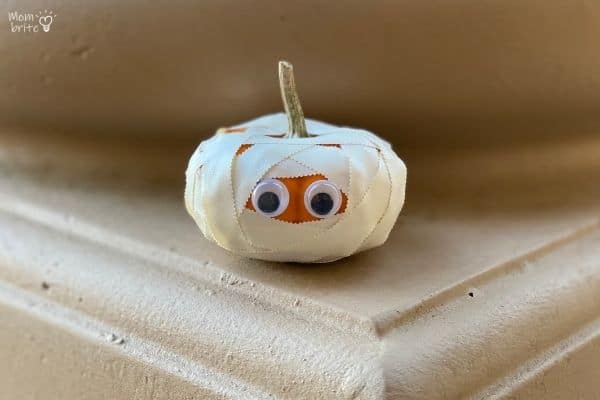 Mini pumpkins are so adorable that I want to line my front yard with them. But they are difficult to carve since they are so tiny.
With just some white tape and googly eyes, you can make this no-carve mummy pumpkin for Halloween. This simple craft is perfect for preschoolers and elementary school kids. You can also easily do this craft at a Halloween party with a group of kids.
How to Make a Mummy Pumpkin
Materials:
Mini pumpkins (I got mine at Trader Joe's)
Googly eyes
White tape (I used first aid tape because I had a really old roll in the medical cabinet, but you can also use gauze or white masking tape)
Hot glue gun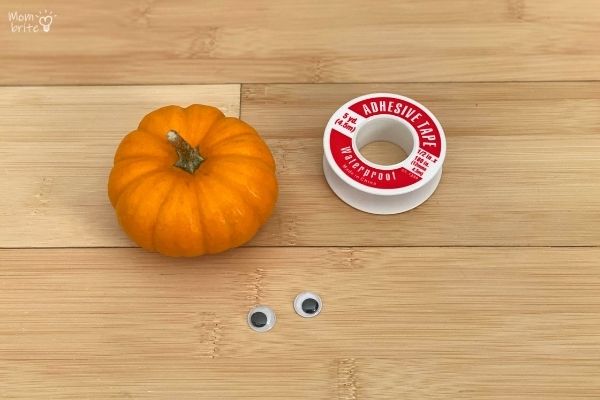 Instructions:
1. Hot glue the googly eyes on the pumpkin.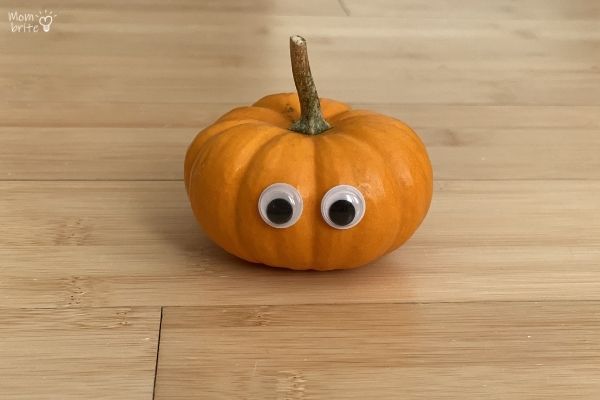 2. Take one end of the tape and start wrapping it around the pumpkin. You can use one long continuous strip of tape, or you can break the tape up into shorter strips (maybe better for the little hands).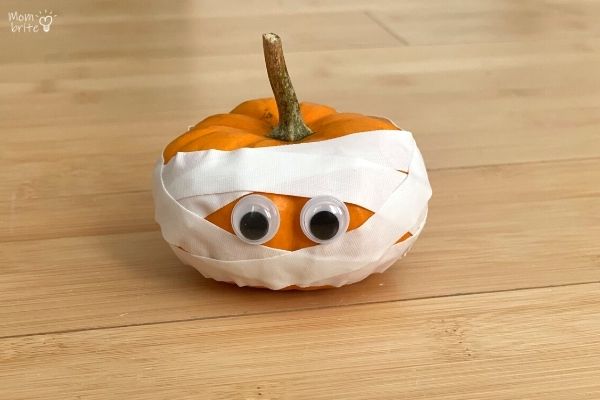 3. Continue until you covered the majority of the pumpkin in white tape.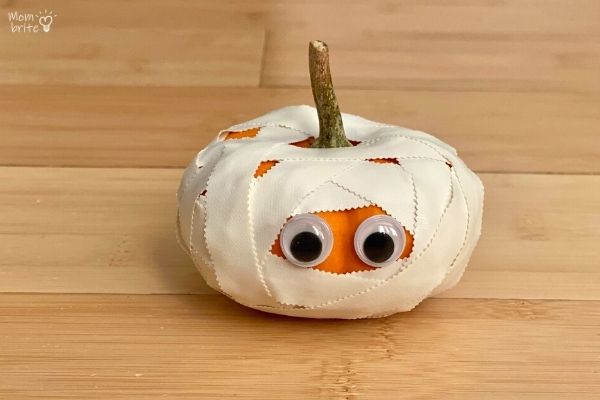 That's it! Your mummy pumpkin is ready to sit on your fireplace mantel or serve as outdoors decor for Halloween.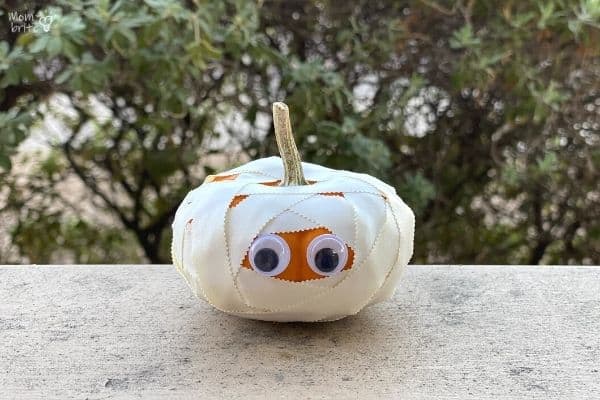 If you are planning to use this craft at a party, I recommend gluing the eyes on ahead of time. You don't want a bunch of impatient kids waiting for you with a hot glue gun!
Also, if you are using gauze, you might want to cut the gauze into small strips so that the kids can use tape and secure the ends. It might be hard to wrap the entire pumpkin with a long piece of gauze since the pumpkin skin is so slippery.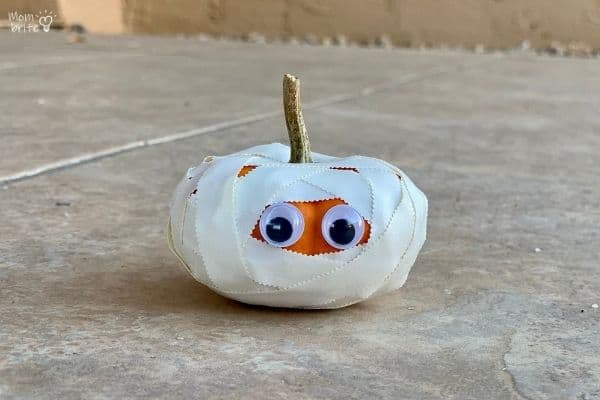 Are you a fan of mini pumpkins like me? We turned one into an erupting volcano!
For more easy Halloween crafts, check out: