This E is for Elephant craft is a fun way for preschoolers and kindergarteners to learn the letter E. Your kids will love coloring and assembling the letter E craft!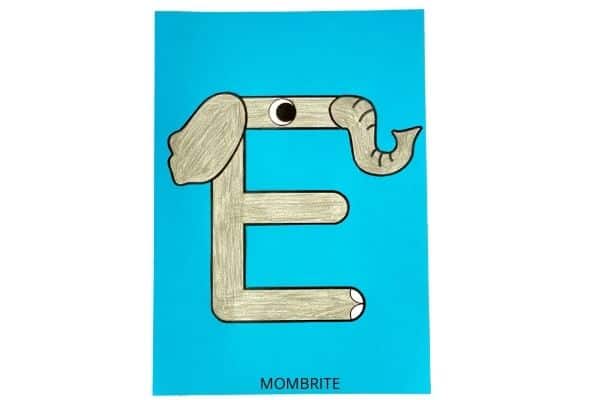 Mastering the alphabet is one of the foundations your kids learn in preschool and kindergarten. One of my preschooler's favorite way of learning the letters is through hands-on activities.
Today, we worked on the letter E! What animal starts with the letter E? You guessed it, E is for Elephant! What better way to learn the letter e than with the largest land animal on the planet?
With the free E is for Elephant template, this animal letter craft is easy to do. All your kid has to do is color the different parts of the elephant, cut them out, and then assemble them to form the elephant.
This letter E craft template also comes with a word practicing activity where the kids can learn how to write the word, "Elephant."
Animal Alphabet E is for Elephant Craft
Supplies:
Scissors
Crayons or colored pencils
Glue
Pencil
Construction paper or cardstock
Instructions:
1. Color the letter E outline, the nose, and the ear with a color of your choice. We went with the gray, but elephants usually appear to be the same color as the soil where they live. And yes, pink elephants do exist!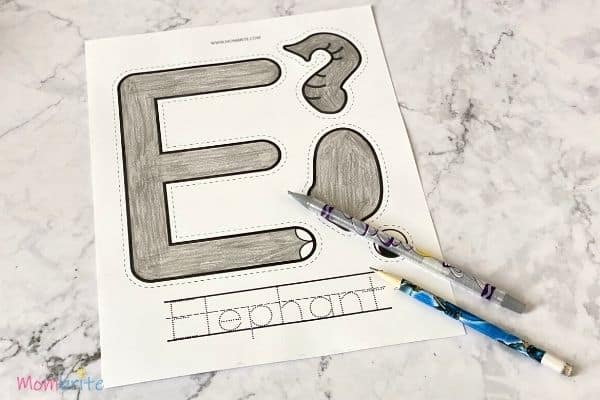 2. Have your kid trace the word "Elephant" at the bottom of the page for fine motor and pencil skill practice.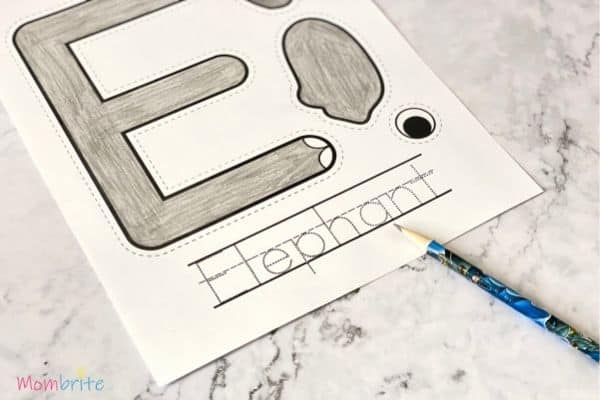 3. Cut out the template pieces. For preschoolers who are mastering their scissor skills, cutting along the dotted lines may be easier since there are fewer sharp corners and curves.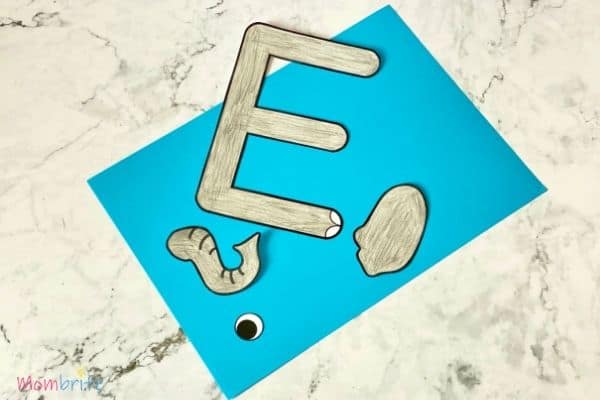 4. Glue the letter E outline on a piece of colored paper. You may want to use cardstock to make the letter E craft more durable. Another option is to use construction paper and insert all your animal alphabet crafts in clear sheet protectors upon completion.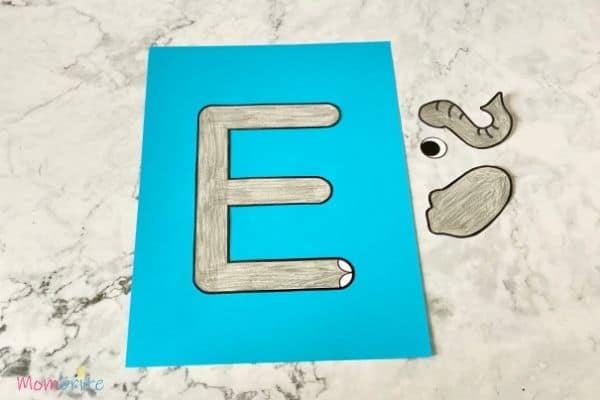 5. Glue the nose on the right side of the top horizontal line of the letter E.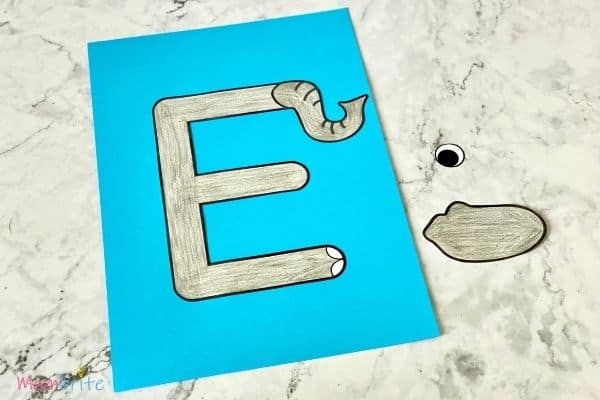 6. Glue the ear on the top left corner of the letter E cutout.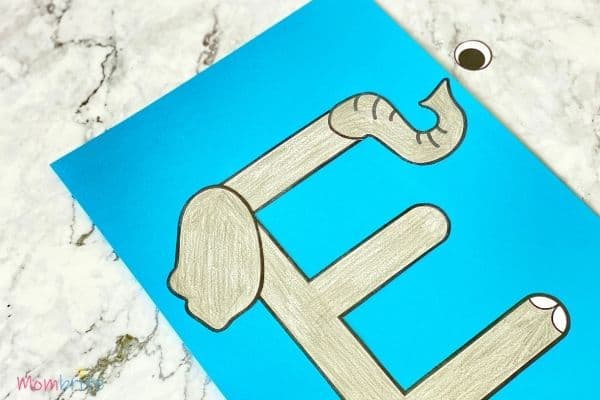 7. Glue the eye in between the nose and the ear.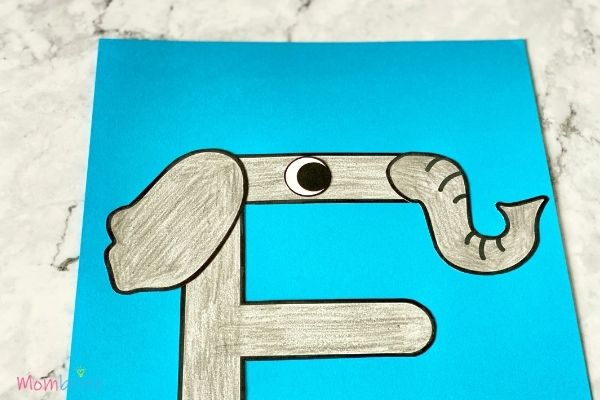 You are done with the E is for Elephant craft! Isn't the elephant adorable?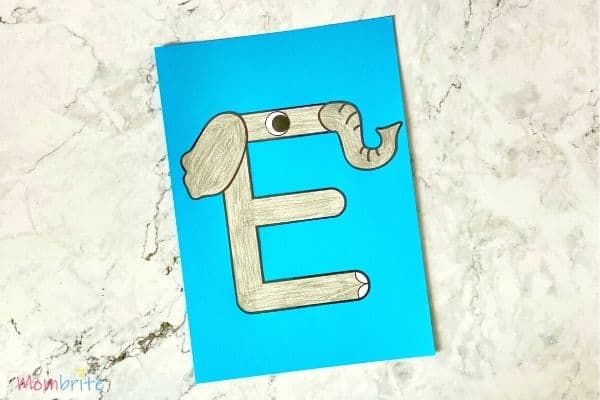 You can display the finished letter E craft on the wall in the homeschool room or classroom. As mentioned above, you can also put them in a binder and make an Animal Alphabet book!
I hope your preschoolers and kindergarteners enjoyed learning the alphabet with this E is for Elephant craft. If you'd like to get the entire Animal Alphabet series in one easy download, you can simply purchase it below:
---
Related Posts