Celebrate Father's Day with these free printable Happy Father's Day coloring pages! They are easy to download and print off at home for a simple DIY Father's Day gift that kids can make.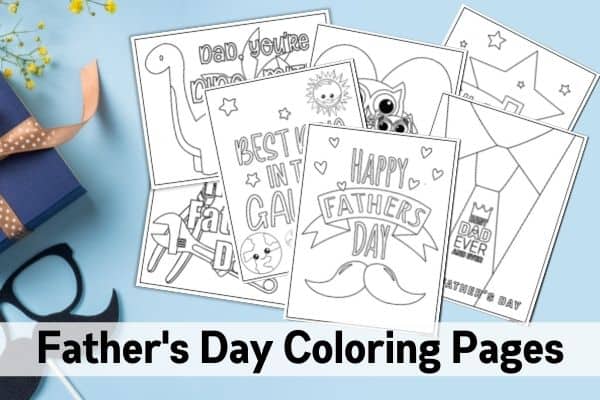 All dads love heartfelt happy Father's Day gifts that come from their kids. These 7 Father's Day coloring pages are perfect for kids of all ages to color and give as a homemade gift to daddy on this special day.
Whether daddy is a suit and tie guy, or someone who can fix anything, these Father's Day coloring pages have you covered. Whichever you choose, I am sure daddy will be super happy to receive such a sweet gift from his children.
These printable coloring pages for Father's Day are also great to go with these wonderful books on Father's Day:
Printable Father's Day Coloring Pages for Kids
Your kids can choose from these 7 printable Father's Day coloring pages. If your kids are anything like my kids, they will choose not one, but multiple coloring pages to fill in with crayons, markers, or colored pencils.
These coloring sheets are printable on regular 8.5″x11″ pain white printer paper. You can also print them out on white cardstock to make them more durable.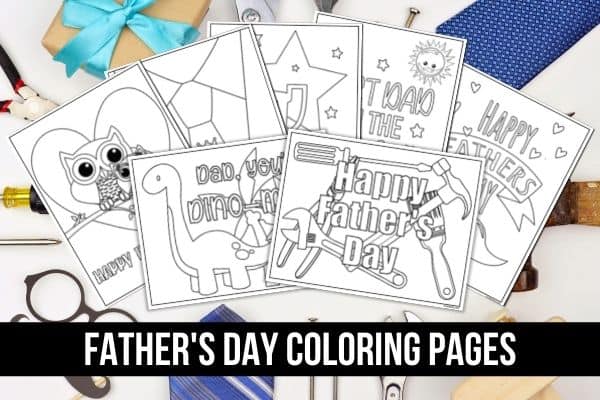 Tools Father's Day Coloring Page
If daddy is handy and can fix all kinds of things around the house, then he'll love receiving this tools coloring page for the holiday. The coloring sheet has daddy's favorite tools from his toolbox: a hammer, screwdriver, paintbrush, wrench, and plier.
Show daddy just how thankful we are that Mr. Fix-It can repair anything around the house!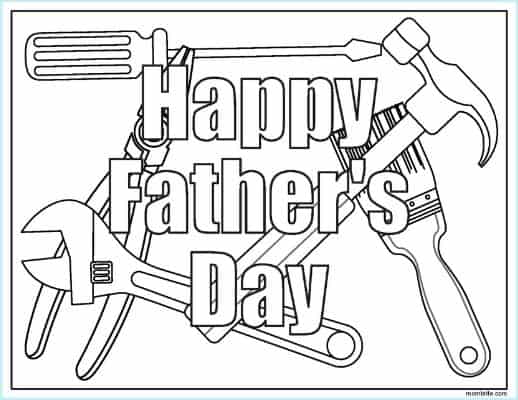 Dinosaur Father's Day Coloring Page
Your little dinosaur lover will think this dinosaur Father's Day coloring page is "rawrsome"!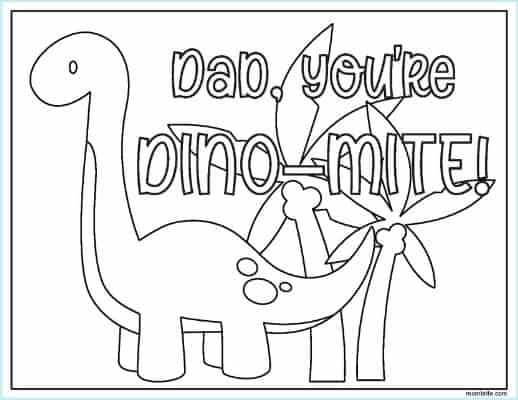 Owl Father's Day Coloring Page from Daughter
Fathers are so important to our children. They provide love and support and help our kids become successful adults. Especially if you have a daughter, having a strong relationship with daddy is crucial.
Here is an adorable Father's Day coloring page for daughters to show just how important fathers are in their lives.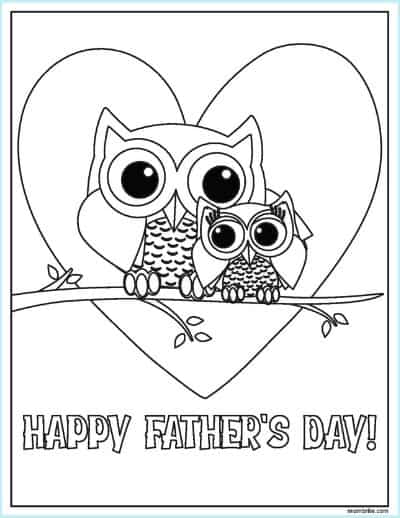 Suit and Tie Father's Day Coloring Page
Is daddy going to work in a suit and tie? If so, this coloring page would make a great Father's Day card cover. Simply color the suit, tie, and words, trim the borders off with scissors, and glue the coloring sheet to a cardstock card base.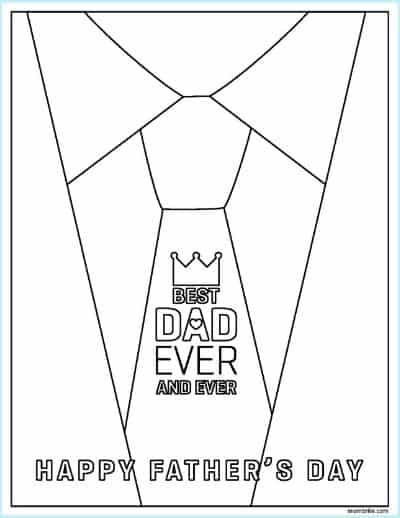 Mustache Father's Day Coloring Page
The giant mustache and large texts make this coloring page the easiest one to color for your toddlers and preschoolers. You can even get creative and add brown yarn to the mustache to make it more realistic.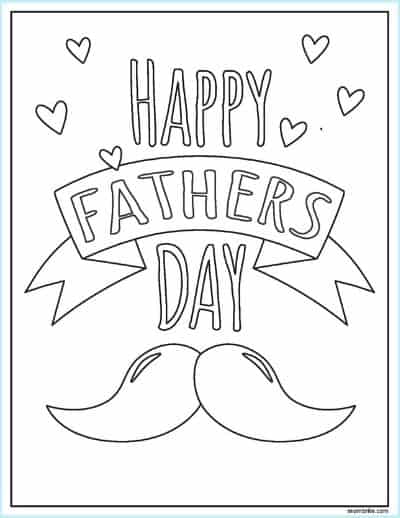 #1 Trophy Father's Day Coloring Page
There is no doubt that daddy is #1! I know, the moms do the hard work of breastfeeding, taking care of the kids, do the chores, etc. but the dads will always be #1 in the kids' eyes. After all, daddy is super fun!
Space-Themed Father's Day Coloring Page
If your children are obsessed with outer space, or if you happen to be doing a unit study on astronomy, then your kids will love this galaxy-themed coloring page. They can color in the Sun, the Earth, the Moon, and stars to show their dads that they are out of this world!
How to Download Coloring Pages for Father's Day
To receive your free Father's Day coloring pages right in your inbox, simply fill out the form below. I have included all the coloring pages listed above in one PDF file for you to download and print.
Please note that the coloring pages are for personal or classroom use only. If you have a family or friend who would like a copy, please send them over to this post so they can download their own copy.
---
Related Posts: