Combine math and art to create these adorable birch tree branch slice snowman ornaments! This DIY Christmas craft is a great way to get your kids ordering objects from smallest to biggest and practicing counting!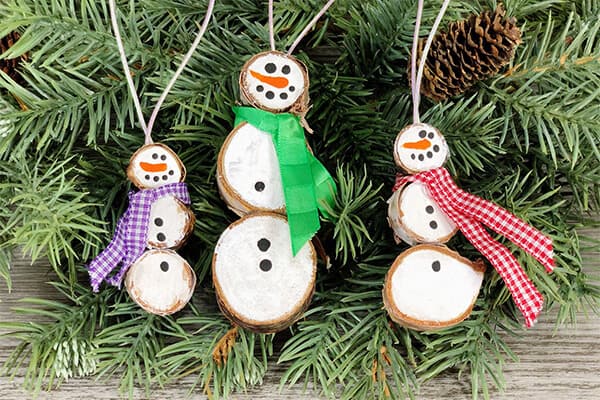 We have been getting into wood slice crafts lately and the kids are loving making their own Christmas decorations. After all, it's not every day that they get to paint on wood! It's a really cool medium to color on and the kids are fascinated by the texture.
With a little help, this DIY wood slice craft is a fun Christmas project for the kids. And if your kids are really into it, they can even make a whole bunch of these Christmas ornaments as homemade gifts for their grandparents, teachers, and friends.
Materials:
Small birch tree branch slices
Skinny ribbons
White cord
White, orange, and black acrylic craft paint
Paintbrush
Glue gun and glue sticks
Scissors
Ruler
Instructions:
1. Match up the sets of three Birch tree branch slices with the smallest at the top and the largest at the bottom. You can ask your kids to do this as practice for ordering objects by size.
2. Clean the surface of the wood slices before painting.
3. Apply a coat of white paint for the base coat on the wood slices.
4. Paint a triangle in the center of the smallest branch slices with orange acrylic craft paint, which will be the snowman's nose.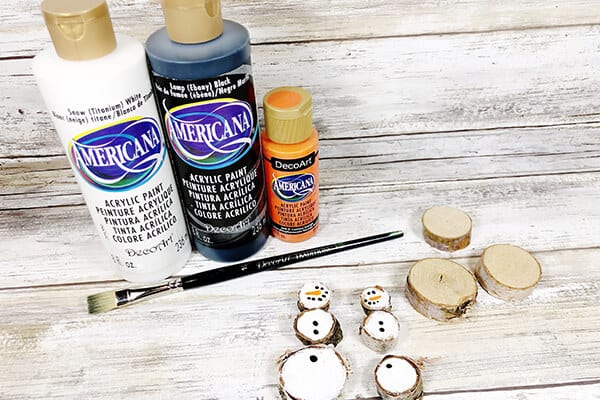 5. Dip the end of a paintbrush into black acrylic craft paint and dot on the snowman's eyes, mouth, and buttons.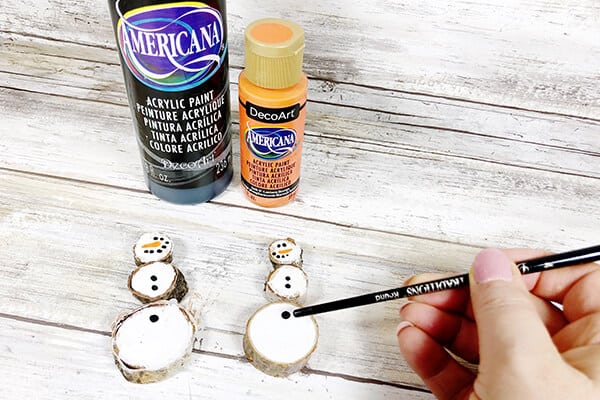 6. Attach the sets of branch slices, edge to edge, with a glue gun and glue sticks to create the snowman.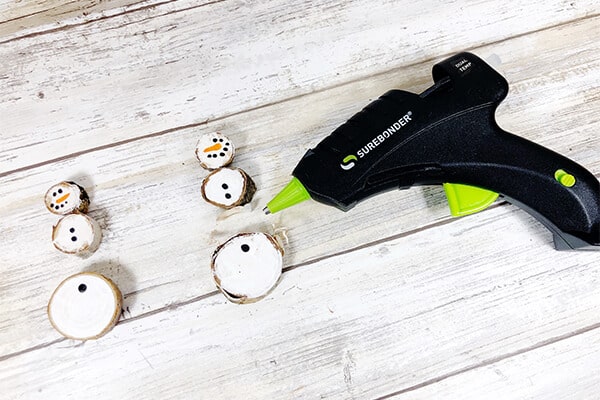 7. Tie a piece of skinny ribbon around the neck of each snowman, securing with a knot. Glue ribbon ends down, so they lay flat.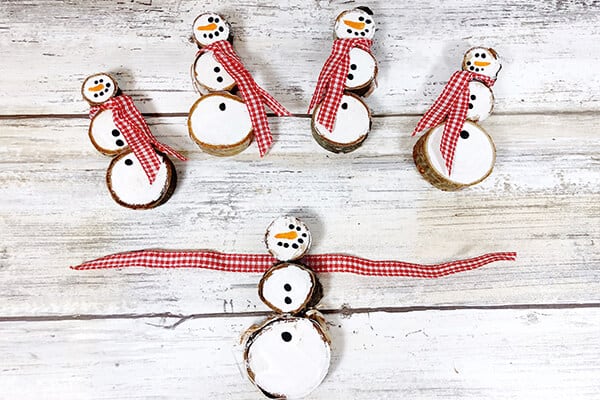 8. Measure and cut an eight-inch length of white cord, tie ends in a knot to create a loop. Flip the snowman over and attach the loop to the back of the ornament with a glue gun and glue sticks.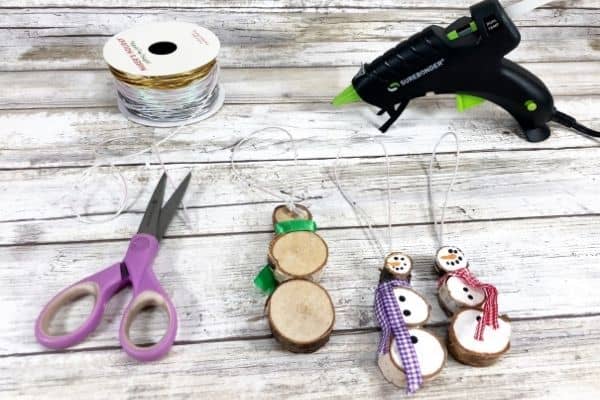 Besides handling the hot glue gun and perhaps tying the knot, you can let your kids do this wood slice snowman craft all by themselves! Have them count out loud how many black dots they make as they dot the eyes, mouths, and buttons on the snowman. Never miss a chance to practice counting!
You can change up the size of the tree branch slices to create a variety of snowman ornaments. You can make little, short snowmen or a taller one with bigger wood slices. Let your kids pick their own!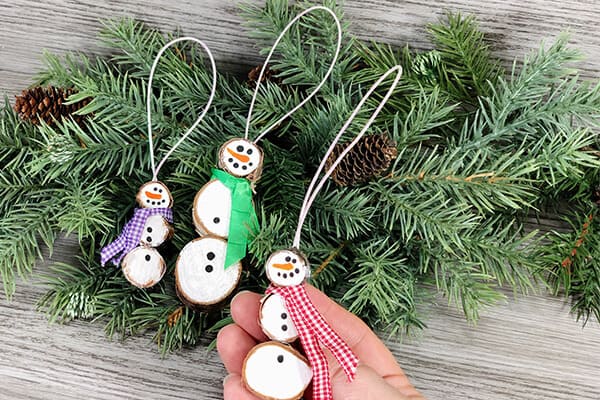 ---
FOR MORE CHRISTMAS CRAFTS, CHECK OUT: