Sometimes, our kids are too busy thinking "I want [this]" and "I want [that]," especially in a toy store! Thanksgiving is the perfect holiday to teach your kids about gratitude. With this thankful turkey craft, your kids can reflect on what they have, both material and immaterial.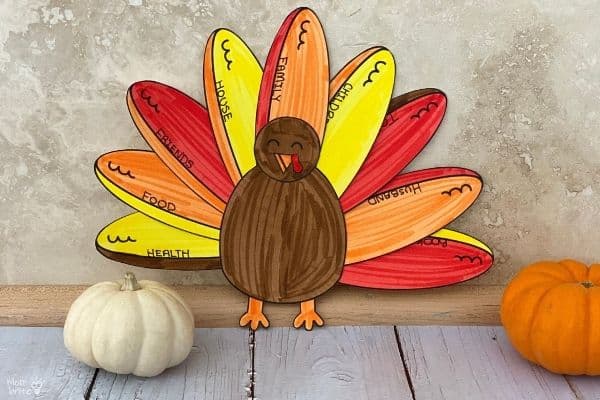 Materials:
Making the Thankful Turkey Craft
Instructions:
1. Download the Thankful Turkey Craft Template and print it out on white cardstock paper.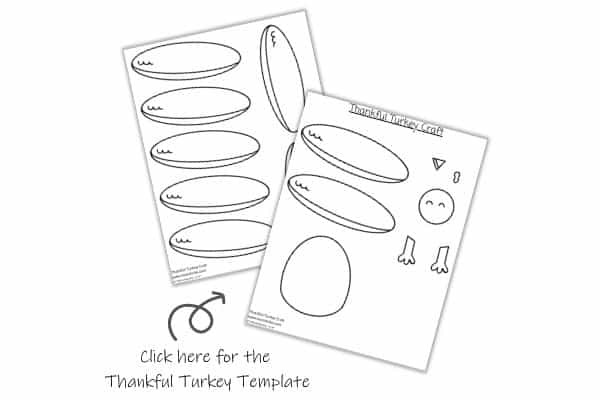 2. Color the head and body brown, beak and feet orange, and snood red. You can be creative and color the tail feathers in different colors.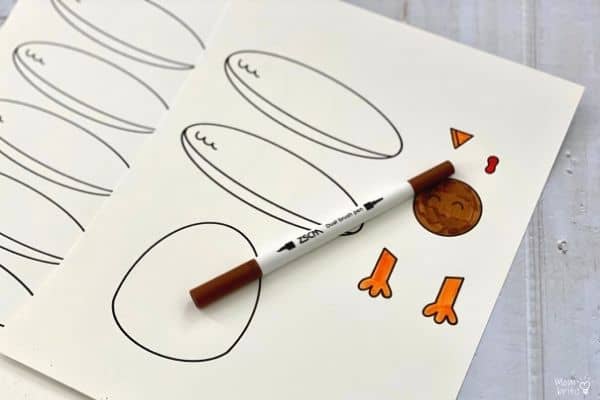 3. Cut out all the pieces of the thankful turkey.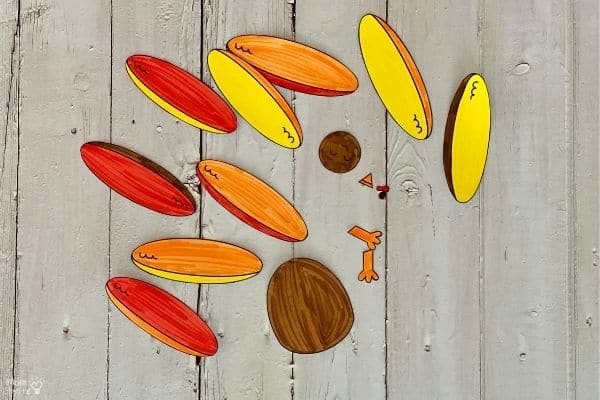 4. Carefully glue the beak, snood, head, body, and feet together.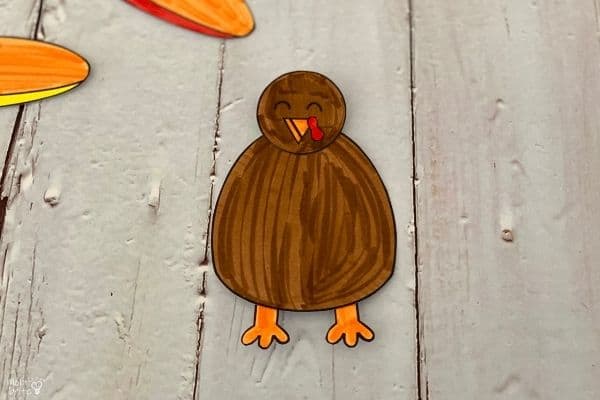 5. Use the black permanent marker and write down what your kids are thankful for on the feathers.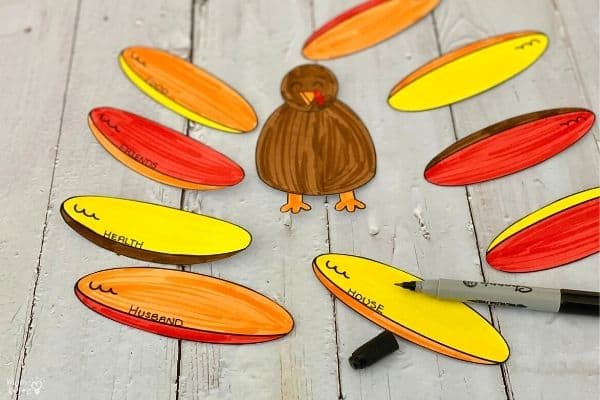 6. Glue the tail feathers on the body so that you can see the words you have written.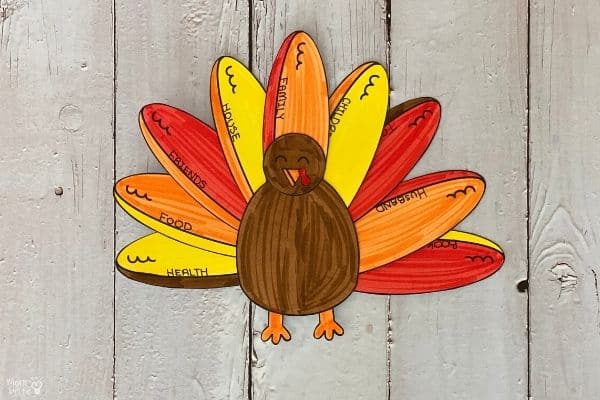 Isn't the turkey so adorable? We made this craft a few weeks before Thanksgiving and enjoyed seeing it on display around the house along with other fall decorations.
The kids loved showing the turkey to family and friends. This thankful turkey made a great show-and-tell project as the kids were excited to explain the good things in their lives.
---
For more fun Thanksgiving activities, check out: