Peppermint is a quintessential winter candy. We fill our Christmas tree with candy canes multiple times during the holiday season because my daughter will eat them directly off the tree. I don't blame her. They are delicious!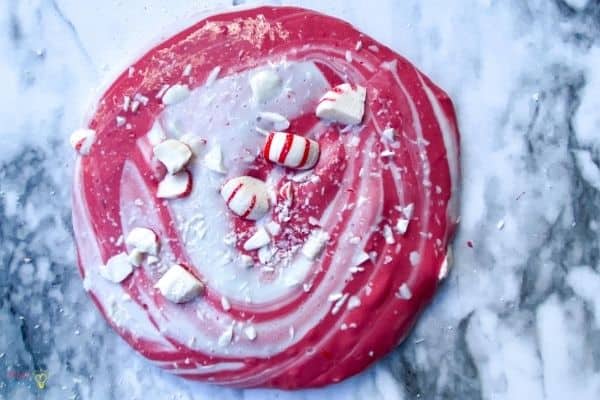 Peppermint candies, candy canes, peppermint bark. I'm here for it! For this Peppermint Candy slime, we used circular peppermint candies. These candies are easy to crush, smell delicious, and are typically very inexpensive!
How to Make Peppermint Slime
Materials:
White glue
Baking soda
Contact solution
Red paint (or food coloring)
Peppermint candies, crushed
Spoon or popsicle stick
Bowl
Instructions:
1. Pour a single bottle of glue into a bowl.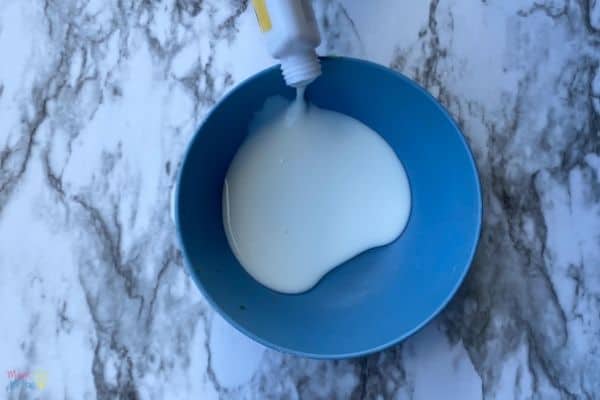 2. Add in baking soda and contact solution, about 1 teaspoon each.
3. Mix together. It should start combining together into a slime ball and come apart from the side of the bowl.
4. At this point, you can take it out of the bowl and mix with your hands. Knead for about 2-3 minutes.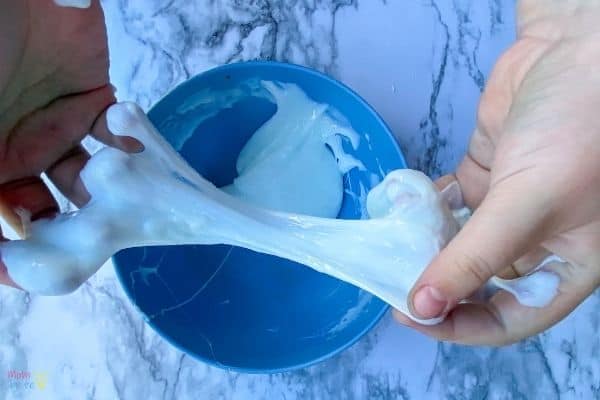 5. Separate the slime ball into two.
6. Mix red paint into one of the slime blobs until it's all combined. You can mix with your hands, but the paint could stain your hands. We use acrylic paint, so this is more likely to happen, but it washes off. If you are worried, you can wear gloves.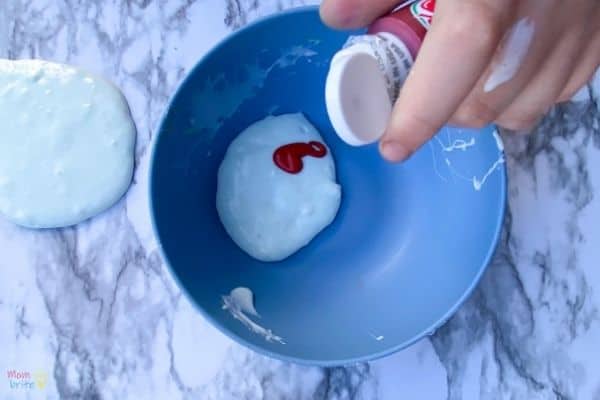 7. When both sides of the slime are ready, swirl the two slimes together. You don't want to actually mix them together, as it will turn pink.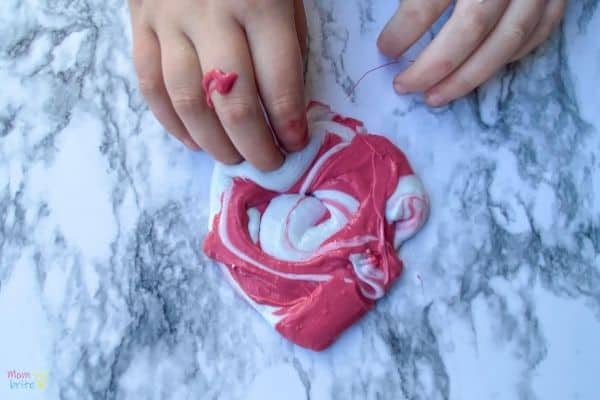 8. Break up pieces of peppermint candy. We smashed them while still in the wrapper. When you unwrap the candy it will be in crumbles, ready to be put into the slime.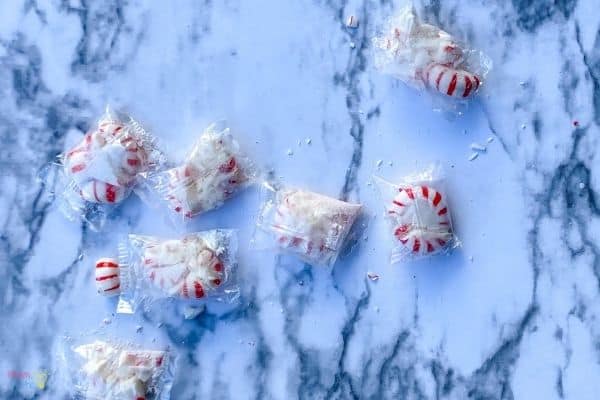 9. Mix the pieces slightly.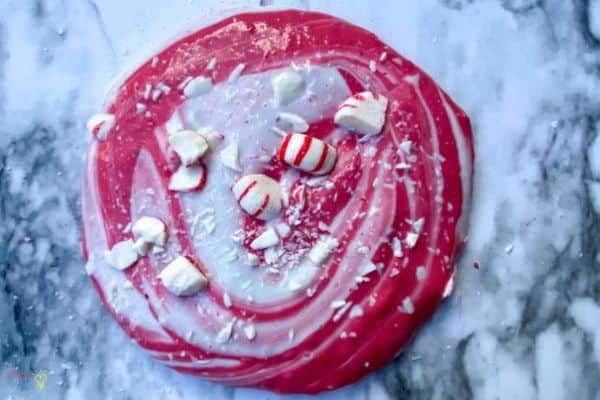 Isn't it neat to have the white and red slime combined to make peppermint slime? It really helps bring the Christmas spirit as it resembles the peppermint candy and candy canes.
We like that the peppermint candy adds not only a chunky texture but a sweet peppermint scent as well. This adds to the sensory aspect of the activity. Just make sure your kid doesn't get tempted and put the slime in his mouth!
You will discover that after your kid plays with the slime for a while, the two colors will start to combine and the slime will turn pink. Mine was happy to continue to play with the slime anyway! And if you store it in an airtight container when not in use, your kid can continue to play with it all winter break.
If the consistency of the slime is wrong, you can try the following:
If the slime is not thick enough, add more baking soda. If it is not stretchy enough, add more contact solution. Only put a little at a time of either the baking soda or contact solution, or else your slime might end up too hard or too runny.
Alternative Ideas for the Peppermint Slime
Bring out the candy cane cookie cutters and have kids shape the peppermint slime in the mold.
When you add in the red paint, add in red or silver glitter too.
Instead of peppermint candy, add candy canes. There are so many different colors of candy canes now that this could turn into a whole rainbow of candy cane slime.
If you don't have peppermint candy at home but want that peppermint scent, you can use peppermint extract or candy can fragrance oil.
---
YOU MAY LIKE: