Whether it's for Christmas, birthdays, or any other special occasion, here are the best unique toy and gift ideas for 6-year-old boys who have everything!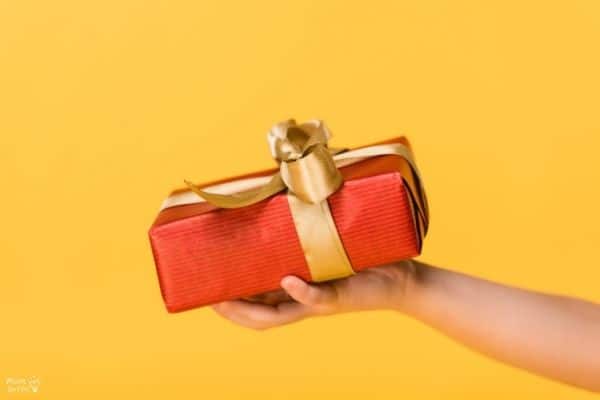 There are few things that will bring a smile to a child's face like the news that you've gotten them a new toy. Young children especially love receiving gifts but the struggle all parents face is deciding what exactly to get them. But when it comes to finding the best gifts for 6-year-old boys this post should help.
6 is a special age for children and in many ways, it is quite the milestone. Children will likely begin to show a natural ability for certain subjects or athleticism. This means that there is a much wider range of toys suitable for them as well.
This is certainly good news for parents but it does make finding the right gift a bit more difficult. But in this blog, I'll be counting down 8 of the best gifts for 6-year-old boys. I've chosen gifts that have both educational and entertainment value so any 6-year-old boy will be sure to be happy.
Whether it's for a birthday, Christmas or simply to show how much you care, any of these toys would make a great gift.
11 Best Gift Ideas for 6-Year-Old Boys 
1. Doinkit Darts
Darts is a great game but not really suitable for 6-year-old children, is it? Thankfully Doinkit Darts tackles this issue with its clever design. Instead of traditional darts children use magnetic, mesh darts that are much safer.
The magnetic tips are designed to ensure maximum strength but without affecting the speed and flight of the dart. So, it's the same great game but in a much safer, child-friendly format. Even mom and dad can enjoy playing along with their children!
You get 6 darts and a good-sized dartboard making it the perfect addition to any boy's bedroom. Darts isn't just a fun game though it will also help young boys improve their hand-eye coordination and even their math skills.
Pros
A classic game for all ages
Magnetic tips mean children will be safe
Darts are very strong and designed to be long-lasting
Cons
2. Code & Go Robot Mouse
Coding is the latest craze and many children love it! This has led to a number of coding toys being developed and one of my favorites is the Code & Go Robot Mouse! This toy is perfect for 6-year-old boys and it makes coding easy and fun.
Children use coding cards and grid pieces to build exciting tracks for the robot mouse. The mouse even lights up and makes sounds! If you are looking for a gift that is both fun and educational then it would make a great choice.
It will help improve a child's critical thinking, introduce them to programming fundamentals, and even help improve their problem-solving ability as well. Young boys in particular will be sure to love coding toys and the Code & Go is the perfect way to introduce them to this world of fun.
Pros
Will help children learn coding
Very educational
Plenty of room for customization
Cons
Could be a little too complex for some children
Will require batteries
3. Wooden Dinosaur Puzzles
Puzzles make great gifts for 6-year-old boys and these Wooden Dinosaur Puzzles offer something extra-special! Dinosaurs are always a favorite of young boys and with this toy, they'll be able to create their own.
Using the pre-cut wooden pieces boys will be able to build 3D models of both a T-Rex and Stegosaurus. These both make great challenges and boys will be able to decorate their room with them when they're done.
Puzzles provide hours of entertainment for children and because of their clever 3D-design, these will be sure to capture a child's imagination. Puzzles provide numerous benefits to a child's development; they help improve problem-solving skills, critical thinking, and much more.
Pros
A great twist on a traditional puzzle
Young boys love dinosaurs
They make great room decorations when completed
Cons
Pieces going missing is always a risk
4. LEGO Super Mario
The LEGO Super Mario set is a great choice if you're looking for the best gifts for 6-year-old boys. It combines two franchises most young boys love Super Mario and LEGO to create an innovative, entertaining and educational toy.
Children can build their own Super Mario themed worlds with this LEGO set which is sure to provide hours of fun. The Super Mario character piece features a color sensor, LCD eyes and can play over 100 different sounds. Music from the famous video game series is also played as well.
You can bring the magic of the Super Mario video games to your child's bedroom! LEGO holds a lot of educational value as well it will help children develop their creativity and can even help improve a child's problem-solving skills as well. However, parents need to be aware that like any LEGO set pieces can easily go missing if not stored away safely.
Pros
Combines Super Mario and LEGO
Plenty of room for customization
Incredibly creative
Cons
Pieces could easily go missing if not stored properly
5. Bag of Balls
You can't really go wrong with sports with 6-year-old boys, and this Bag of Balls Set gives you 5 high-quality balls perfect for all kinds of games.
You get a soccer ball, basketball, football, volleyball, and dodgeball. If your child loves playing outdoors then this set is the perfect gift. It doesn't matter what sport they want to play, they'll have the right ball to play it.
The sports set even comes with its own high-quality pump and carrying bag as well. Especially with so much technology around our kids these days, it's important for them to get outside and stay active. Running around playing sports will help them stay fit and healthy.
Pros
Great outdoor gift
Will help children stay fit and active
Pump and carrying bag are included
Cons
Can't really be used indoors
Won't really excite children who aren't into sports
6. Family Chess Set
Chess isn't just for adults as this fun Family Chess Set shows! This chess set is perfect for 6-year-old boys as it comes with a helpful junior level guide to help children learn how to play. It's never too early to learn to play this clever game of strategy and tactics after all.
Alongside the guide, you also get a chess cube that helps children learn how pieces move and can be used in chess puzzles, reference cards, and of course a board and chess pieces. The board measures 15 inches and is made from high-quality wood and lined with velvet.
Chess is a game that even adults can use to develop their critical-thinking and problem-solving skills so it will be sure to help children. It will also help nurture intellectual development and creativity. Fun and educational in equal measure the Family Chess Set would make a great gift.
Pros
A great way to learn chess basics
Very educational
Chess puzzles mean it can be played solo as well
Cons
Will likely take some time to learn
Not every child will like chess
7. Kids Science Kit
The Kids Science Kit is the perfect STEM gift for 6-year-old boys! STEM toys are very popular but it can be difficult to find one that younger children will really enjoy. This set includes over 65 different kid-friendly experiments so will provide hours of fun.
The set includes 55 different pieces and an in-depth color guide that outlines exactly how to conduct your experiments. But that's not all, it also comes with an instructional DVD so children can watch what they need to do as well.
From blowing up a volcano to creating crystals this kit includes plenty to keep children entertained. It's a fun and educational gift and will help children learn a lot more about all areas of science.
Pros
Very educational with strong STEM-focus
Offers plenty of versatility with over 65 experiments
DVD will help children learn what to do
Cons
Some experiments can be quite messy
Pieces could easily go missing
8. Transforming Remote Control Car
This Transforming Remote Control Car combines cars and robots! So, it will undoubtedly make a great gift for 6-year-old boys. The transformation can be done with just the press of a button as well.
So, don't worry about it being over-complicated this toy is designed for simplicity. Children have plenty of options when it comes to deciding how to play with this toy. In its car form, you can drive it around with the easy to use remote control and it even has flashing LED lights.
The remote control car can also play music and has realistic engine sound effects as well! A fun and exciting toy that will be sure to keep young boys entertained for hours. It would be sure to make a great birthday or Christmas gift and batteries are included along with a USB charger.
Pros
Two great toys in one
Easy transforming action
Available in both red and blue colors
Cons
Remote control only lasts an hour at a full charge
9. Outdoor Exploration Set
Kids love nature and everything it has to offer. Whether you are planning a camping trip or going on a simple nature walk, this Outdoor Exploration Set will motivate your kids to run outside and discover the great outdoors.
The set includes a binocular, magnifying glass, self-energizing flashlight, whistle, compass, and a hiking backpack. With all these tools, your kids can learn how to use the binocular to watch birds, how to tell directions with the compass, how to closely examine small insects with the magnifying glass, and much more.
Pros
6 fun tools in one set
Encourages outdoor play
Cons
Certain tools may not last long with rough play
10. Punching Bag for Kids
Kids are full of energy, and that energy has to go somewhere. This punching bag for kids is a great outlet for kids who have too much energy and needs a way to burn it off.
Unlike other punching bags, this sturdy bag stays upright after your kid takes a swing at it. Your kids can use it to pretend-play an Avengers scene, get out their frustrations, or simply practice their boxing skills.
The best part of this punching bag is that the height is adjustable. The lowest the bag will go is 34 inches and can extend as high as 44 inches. You can easily adjust the height to suit different aged kids or increase the height as your kid grows taller.
Pros
Wonderful customer service
Comes with quality boxing gloves and free pump
Adjustable height
Cons
Takes a little time to set up
11. Large Throwing Foam Plane
Sometimes it's the simplest toys that our 6-year-old boys love the most. The first time we saw these large throwing foam planes was at a park. Instead of playing with the play structures at the park, all the kids wanted to play with these airplane toys.
These glider planes have two flight modes – fly in horizontal and fly in rotation. You can change between the two flight modes by changing the tail wing. This is a great opportunity to teach your kids about physics and why a slight change in the tail wing can change the course of the plane.
Pros
Easy to assemble and play
Motivates the kids to go outdoors
Cons
The plastic cover may fall off after several crashes
Things To Consider When Buying A Gift for 6-Year-Old Boys
Now while any of these toys would make a wondrous gift you might still have trouble narrowing down your search. Don't worry if that's the case as we'll be looking at some frequently asked questions and important considerations.
What Are Your Child's Interests?
At 6 years old, children will likely already have keen interests in a number of areas. It could be sports, music, art, or almost anything else. Knowing your child's interest can give you a great starting point when it comes to finding the best gift.
It's much easier than you might think to buy something you like or think would make a good gift only for your child to end up not really liking it. STEM-themed toys are very educational and can be a lot of fun but not all children will enjoy them.
So, if you are ever unsure it is best to play it safe and find something that connects to your child's interests. For example, if your child enjoys science then the Kids Science Kit would make a great choice.
What's Your Budget?
Another important consideration is your budget. The good news is these days you can find a good gift for a 6-year-old boy for smaller budgets although it might take a bit more searching. Parents reading this likely already know how expensive some children's toys can be so make sure you have a strict budget in place before you start your search.
Any Health and Safety Concerns?
Finally, you will need to think about the health and safety considerations when it comes to giving your 6-year-old a toy. At 6 children will be able to play with a wider range of toys like LEGO sets for example.
These and many other similar toys usually come with smaller parts and therefore could pose a greater risk to children's safety. While many 6-year-old boys will have a greater understanding of how to play safely with their toys it's still important to double-check any potential risks.
For example, if your child has any allergies make sure they won't be triggered by any toys/ gifts you buy. While all the gifts on this list have been deemed safe by their manufacturers you may still wish to supervise your children to ensure they are safe.