Kids seem to learn best when you play with food. Sitting down with a pencil and a ruler to draw a geometric shape? That's sooooo boring. But throw in marshmallows in the mix? It's time to learn geometry like a rock star.
Since my kids liked the marshmallow geometric shapes activity so much, I decided to bring out the mini marshmallows again for space week! What better ways to learn about stars in the sky than with fluffy marshmallows?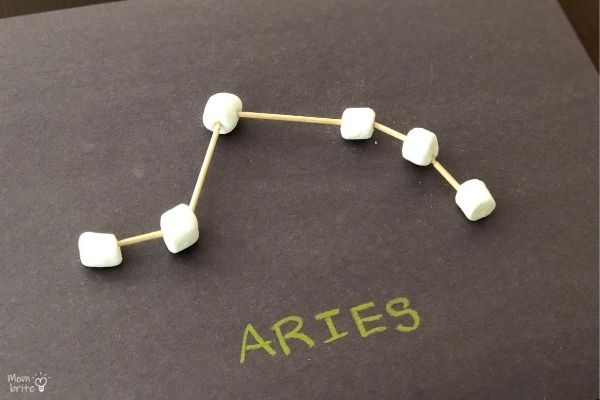 This time, we are making zodiac constellations out of marshmallows. The kids get to make their own zodiac constellations and enjoy the marshmallows afterward!
How to Make Marshmallow Zodiac Constellations
Materials:
Instructions:
1. Print out the Zodiac constellation chart and discuss with your kids how the zodiac constellations relate to their birthdays.
2. Give your kids mini marshmallows and toothpicks and let them go to work to recreate their own zodiac constellations!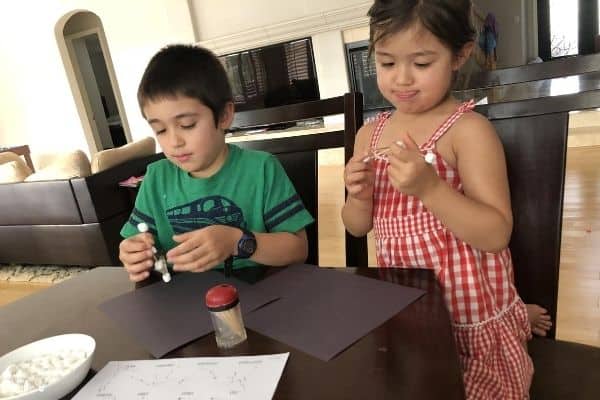 3. Optional: To make the marshmallow constellations come to life, you can have your kids construct theirs on black construction paper. Then after they are done, you can write the name of the zodiac constellation with a light-colored crayon on the black paper.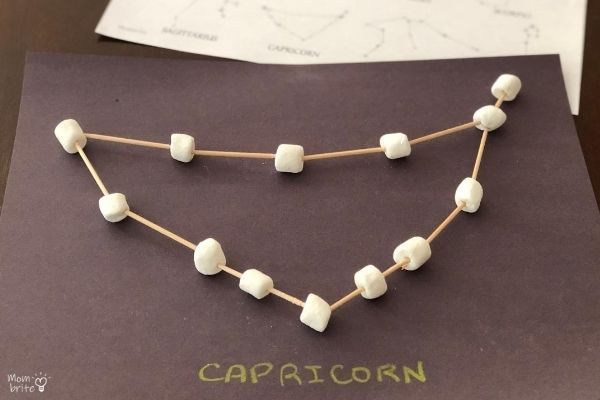 Using marshmallows to build zodiac constellations is such a fun and simple activity. The kids will love learning about which zodiac sign they are.
Plus, the yummy mini marshmallows don't hurt!
If you like this star activity, you may like: