Santa is coming soon and the big man is expecting some yummy milk and cookies upon arrival. But what type of cookie should we leave Santa?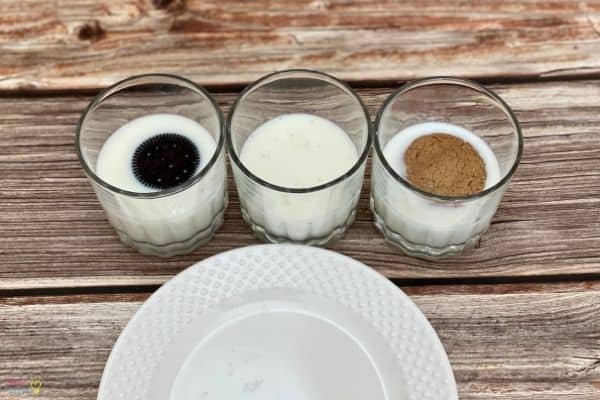 Traditionally, kids tend to leave chocolate chip cookies for Santa Claus on Christmas Eve. But is that really the best cookies to eat with gloved hands? What happens if Santa fumbles and the cookies drop into the milk?
In this Christmas STEM activity, we set out to find out what are the best cookies to leave for Santa. This means that if Santa happens to drop the cookie, the cookie will float and not dissolve too fast. We can't have Santa making a big mess while trying to deliver presents all over the world!
Best Cookies for Santa STEM Challenge
Materials:
3 cups
Milk
Chocolate chip, Oreo, and gingersnap cookies (we can't find gingerbread man cookies, otherwise those would be preferable)
Plate
Spoon or fork
Instructions:
1. Pour milk into the 3 cups. Don't pour too much, or else you will be wasting the milk!
2. Place the 3 cookies on the plate.
3. Carefully drop the cookies into the milk and watch what happens. Did the cookies float or sink?
4. Using the fork or spoon, try and scoop up the cookies.
5. Draw your observations on the worksheet. Which cookies held up the best in milk? Which cookies dissolved the most?
Did the results surprise you? It turns out the classic chocolate chip cookie is the worst to give to Santa! It sunk right away when we dropped it in the milk (I didn't even have time to take a picture). Then when we used a fork to try and salvage it, it practically disintegrated! Santa would not be a happy camper if he dropped his chocolate chip cookie in the milk by accident.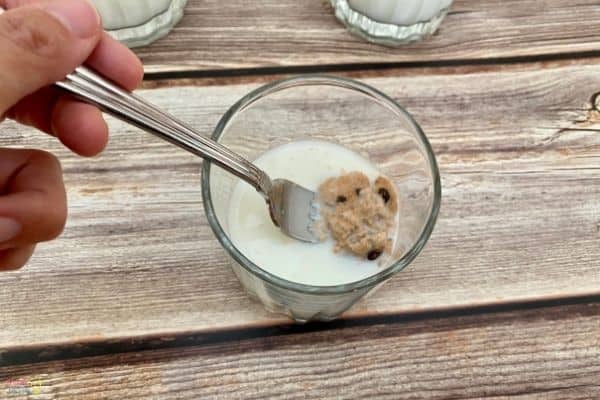 The winner is … drum roll please … the Oreo cookie! It floated the longest in the milk, and when it sunk eventually, we were able to scoop it up with a fork. No wonder people love to dunk it in milk!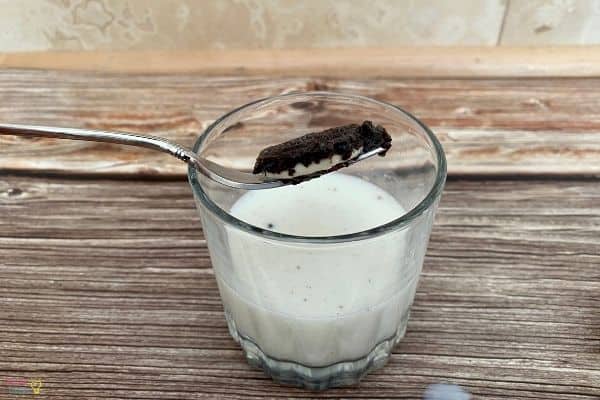 As for the gingersnap cookie, it floated for a short time in milk but sunk quickly. And while it held up better than the chocolate chip cookie, it did dissolve quite a bit in milk. At least we could still pick it up with a fork!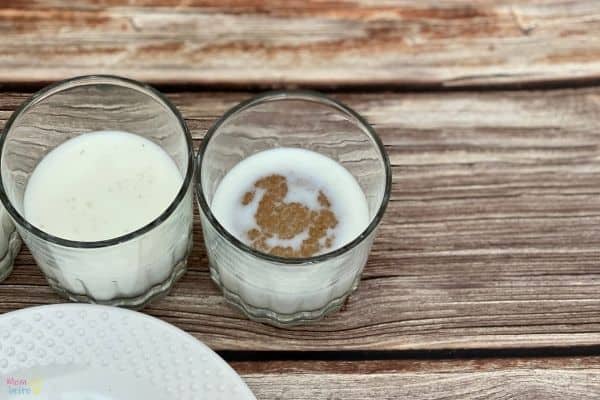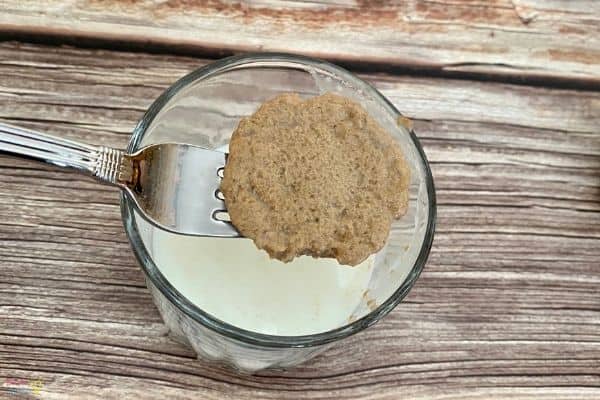 I hope your kids had a lot of fun with this edible science experiment. And perhaps they got a little treat after the STEM activity for being on the nice list!
---
FOR MORE WINTER STEM CHALLENGES, CHECK OUT: