Celebrate Independence Day with this easy 4th of July craft. This blue and red patriotic star cookie cutter painting will be a big hit with your preschoolers.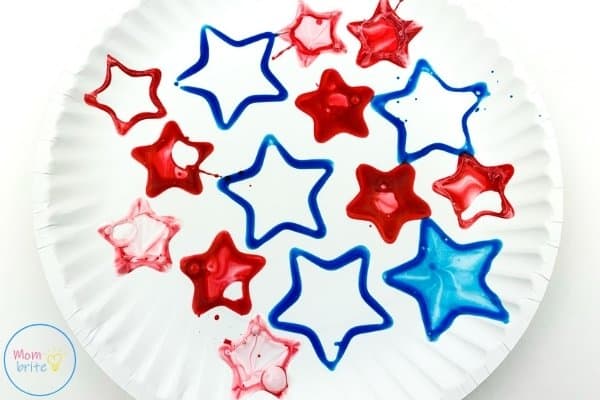 July 4th is the perfect time to teach your kids about the flag of United States of America. The national flag has 50 stars that represent the 50 states of the U.S.A., and we are going to use cookie cutters to paint the stars on a paper plate!
This simple Fourth of July craft uses just a few tools and requires very little assistance from adults. So it's great for preschoolers and kindergarteners to do independently. All you have to do is help them pour the paint and then let them stamp the paper plate!
Educating your preschoolers about the nation's birthday is much more fun through activities and crafts. This red, white, and blue patriotic star painting is a wonderful way to get your child to participate in decorating your house for the 4th of July.
Painting Patriotic Stars with Cookie Cutters
Materials:
Star cookie cutters
Red, white, and blue paint
White paper plate or paper
Additional paper plate for the paint
Optional: glitter (silver works best)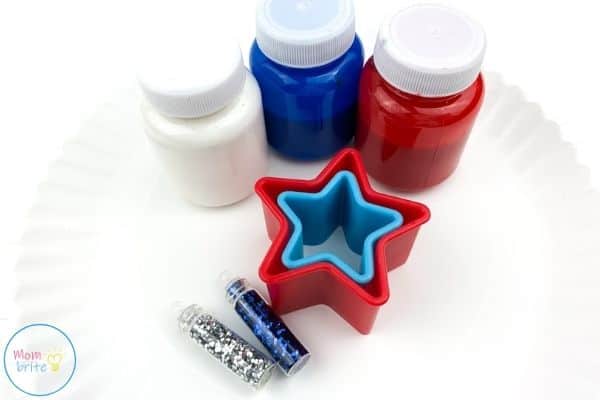 Instructions:
Pour the desired amount of red, white, and blue paint on a paper plate.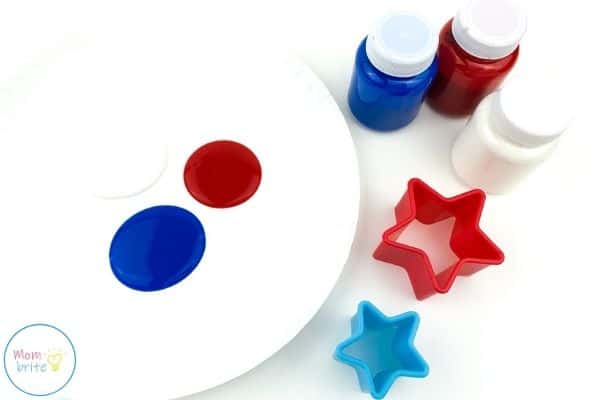 2. Dip the star cookie cutters in paint.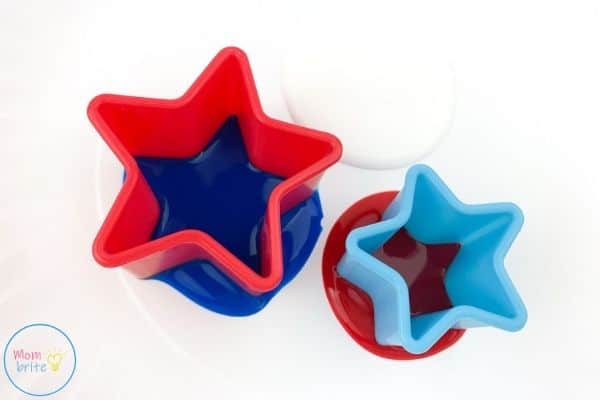 3. Stamp the cookie cutters on the paper plate or paper. Depending on the paint you use, the inside of the stars might be filled with paint. You might also notice that bubbles may form as you remove the cookie cutters, causing circles and splashes within the stars.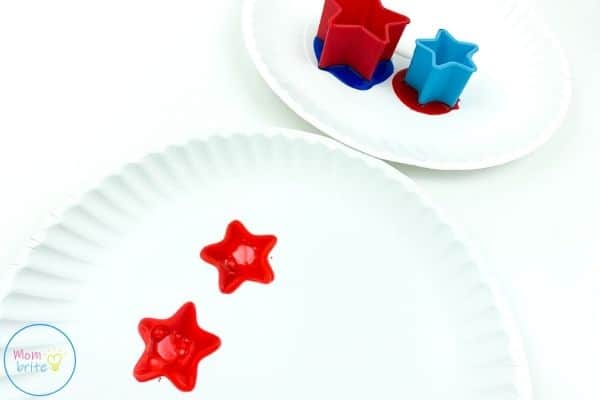 4. Continue to stamp the stars until you fill the paper plate! Since white paint will not show up on a white paper plate, you can try mixing the colors to get different shades of blue or red.
We took a star cookie cutter and first dipped it in red, and then in the white paint. You can see that some of the stars have a marbled effect where the red paint swirls within the white paint. We then did it again with the blue paint. Pretty cool!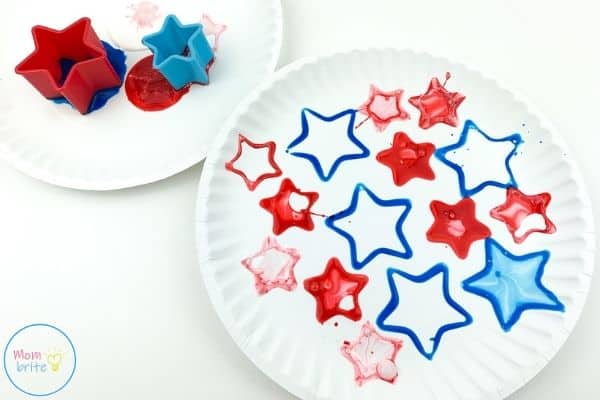 5. (Optional) If you have glitter, sprinkle some onto the paint. After the paint dries, tip the paper plate or paper to let the excess glitter fall away. I recommend collecting the excess glitter on a piece of paper and pouring it back in your glitter container.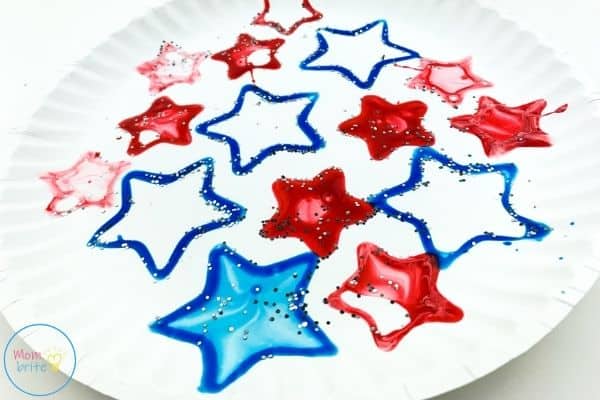 Now you have a festive 4th of July painting to hang up on the wall to celebrate Independence Day! You can make several of them to use up all the paint and line the wall with these patriotic stars.
I hope you and your kids enjoyed this Fourth of July craft!
---
Related Posts: