Traveling with a newborn is a great opportunity to bond with your family. Here are the essential baby gears to make sure your vacation is a great one!
As a new mom, you are busy juggling house chores while facing massive sleep deprivation from hourly night feeds. A holiday with your newborn will give your family the chance to get away from the daily grind.
However, traveling with a newborn is not a walk in the park. It requires preparation, so you have the right gear to overcome any problems that might arise on vacation.
One thing is certain when you travel with a newborn – you need to expect the unexpected!
Here are the best baby travel gears that will make traveling with your baby a breeze!
The Best Baby Travel Essentials
1. Travel Crib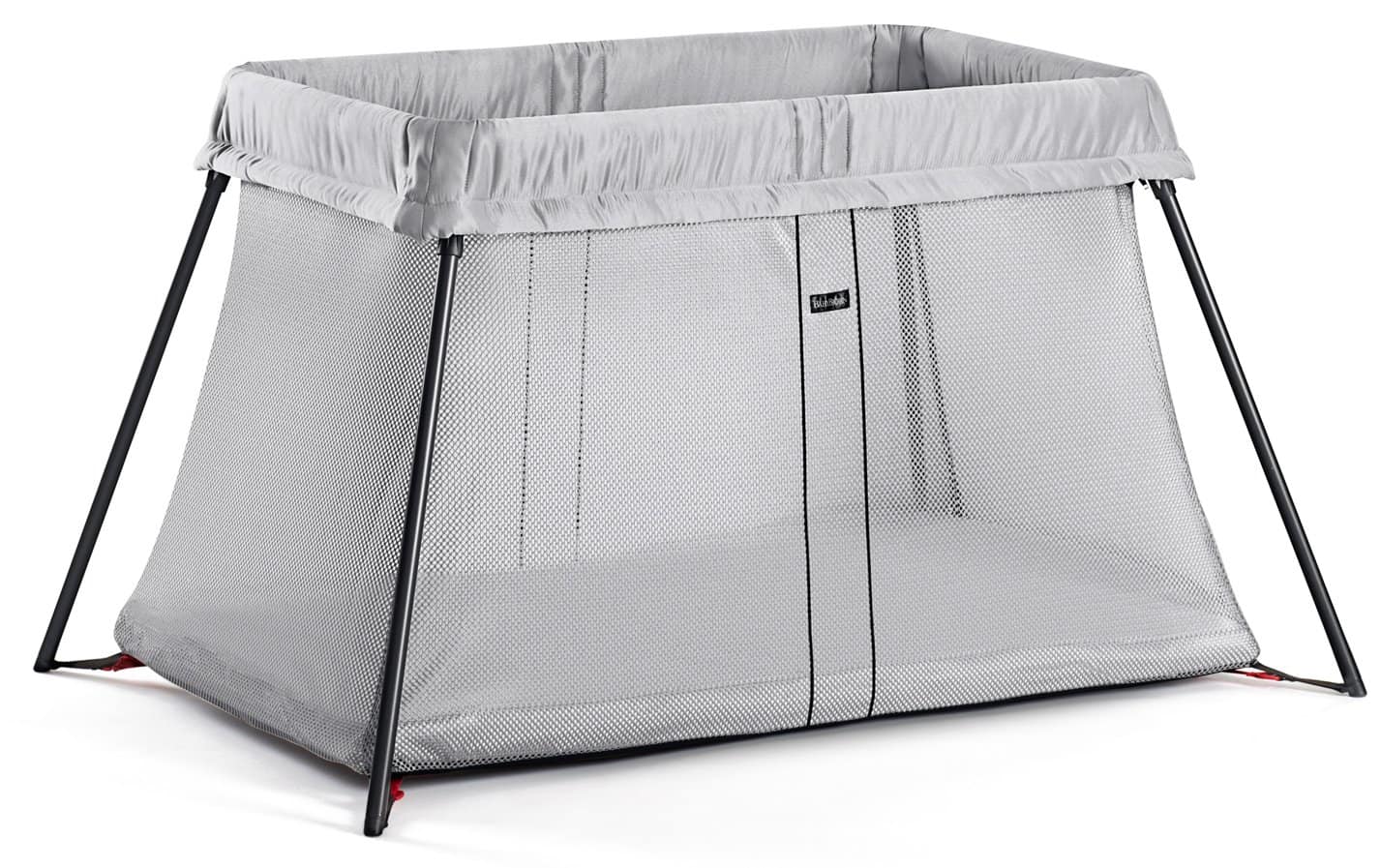 Newborns spend most of their day sleeping. Therefore, a travel crib or travel playpen is necessary so your baby can get all the sleep he needs.
When picking a travel crib, make sure to take into account the ease of assembly, the weight, comfort, quality of material, and cost of each crib.
If you plan to travel regularly, it would be best to select a travel crib that is deep so that you can continue to use it for a couple of years.
2. White Noise Machine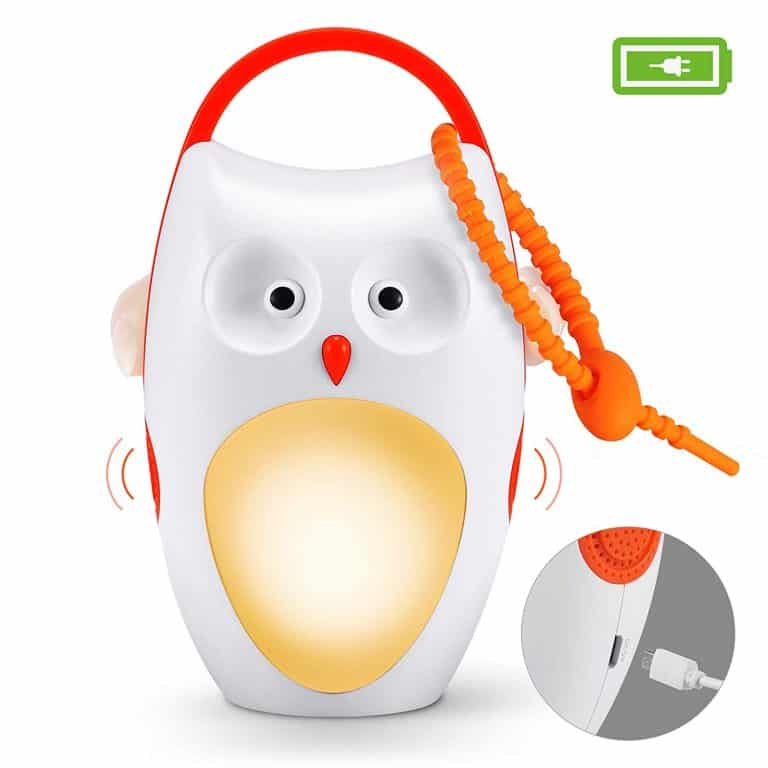 Babies are sensitive to change and are easily disturbed by unfamiliar sounds. The last thing you need is to spend your vacation trying to calm your screaming newborn who can't sleep because of people partying outside.
A white noise machine helps to create a comfortable womb-like environment for your baby, which helps them sleep soundly even in unfamiliar surroundings.
Pick a white noise machine that is compact and portable, effective at masking background sounds, and easy to use.
3. Baby Carrier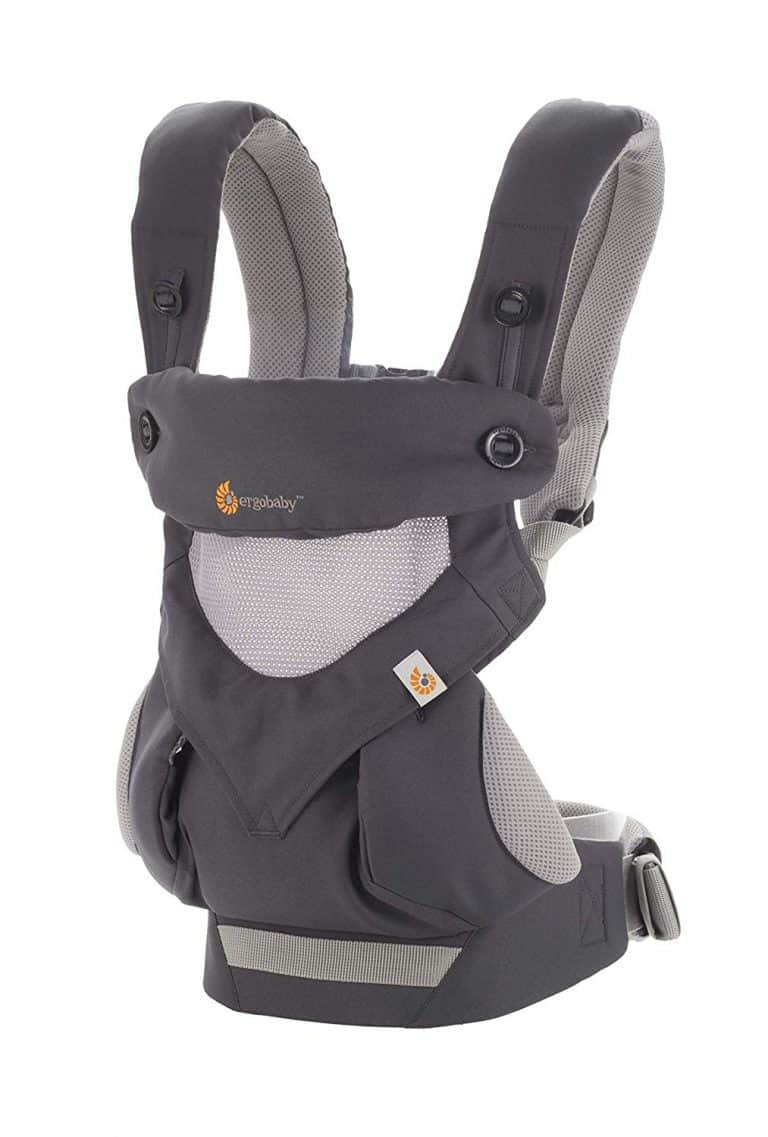 A baby carrier is great for napping as well as breast and bottle feeding on the go. It is also an effective way to promote intimacy and help to strengthen your bond with your baby.
Since your little one is very light at this stage, you can choose between a wrap-style baby carrier and a structured one.
The Ergobaby Carrier is an ergonomic and comfortable carrier that allows a variety of carrying positions. It offers lumbar support for you and a baby hood for sun and wind protection for your baby. You can use the special newborn insert to provide additional neck support to your little one.
If you are traveling to a warm destination, you might need to use a stroller instead of a carrier as babies can overheat with a carrier in hot weather.
4. Inflatable Nursing Pillow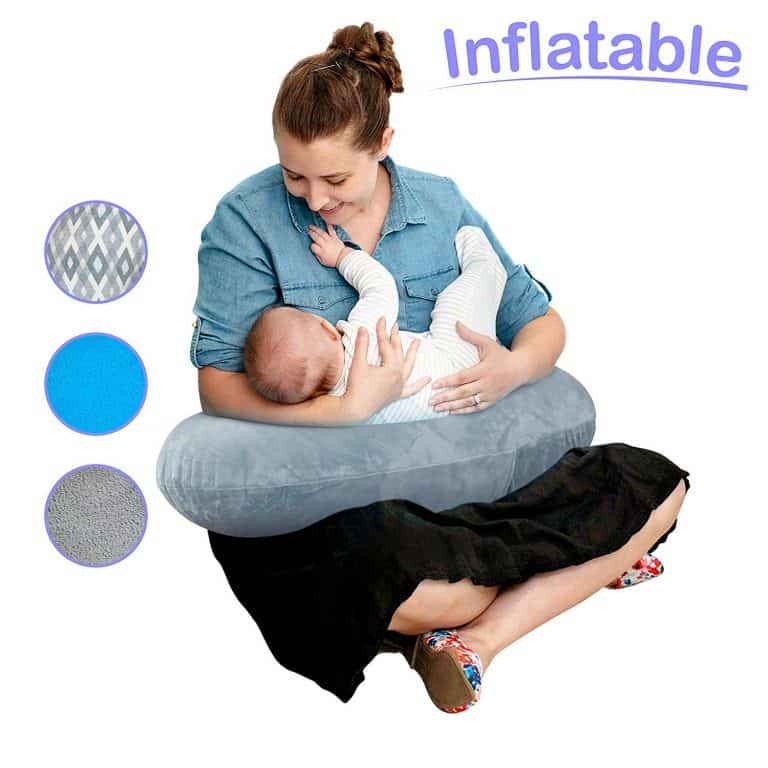 A nursing pillow provides relief to your back, neck, and arms and is often included in hospital bag checklists for moms to be.
One of the only disadvantages of nursing pillows is that they are quite bulky, which is why most mums decide to skip them when they go on vacation. However, the result is sore arms from holding your baby while breastfeeding.
An inflatable nursing pillow is compact and can even fit in your handbag so that you can use it whenever you are feeding your little one.
5. Diaper Backpack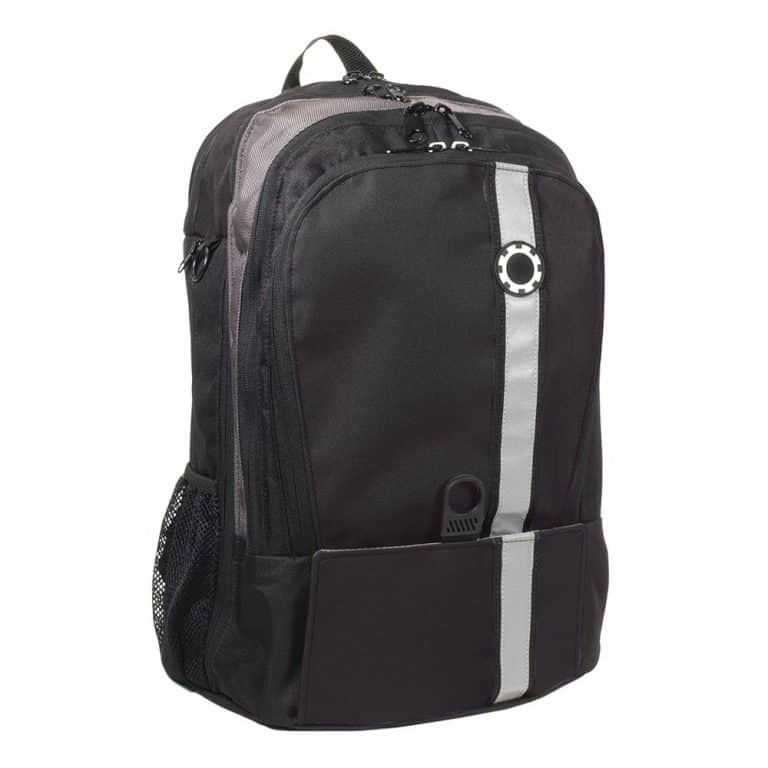 Diaper handbags are suitable for everyday use, but it's best to invest in a diaper backpack while traveling.
A diaper backpack gives you a greater range of motion and leaves both your hands free. If you're flying, look for a backpack that is approximately 14 X 9X 22" as this will be small enough to fit under your seat or in the overhead locker.
A good diaper backpack will have multiple easy-access compartments for organizing all the baby gear as well as padded adjustable straps so that either you or your hubby can use it.
6. Diaper Changing Pad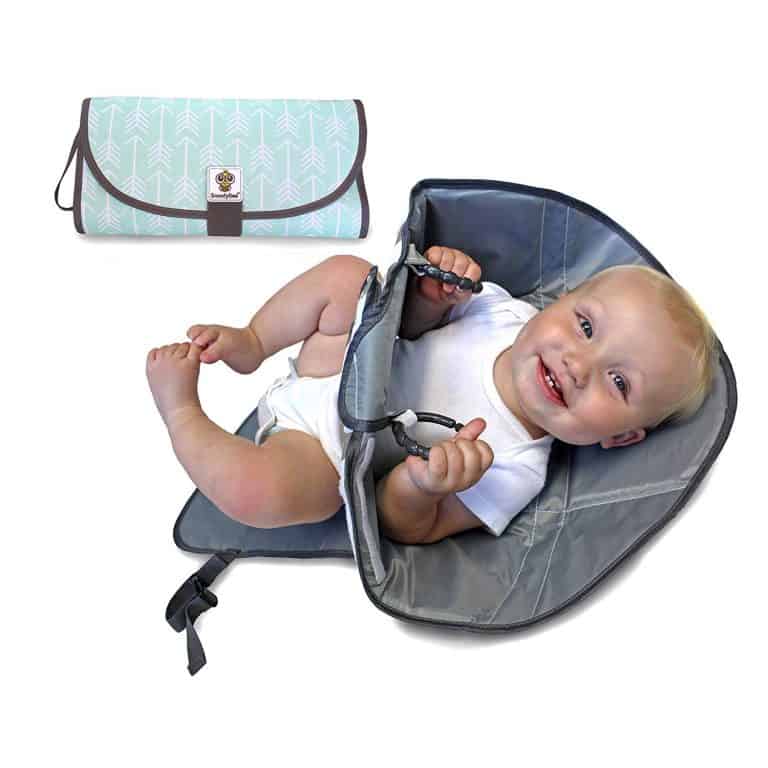 Depending on your destination, baby-friendly bathrooms with changing tables may not always be available.
A diaper changing pad will let you change your baby's diaper just about anywhere. The SnoofyBee changing pad serves as a portable changing station that packs down to a small size clutch that can easily fit into your diaper handbag or backpack.
7. Video Baby Monitor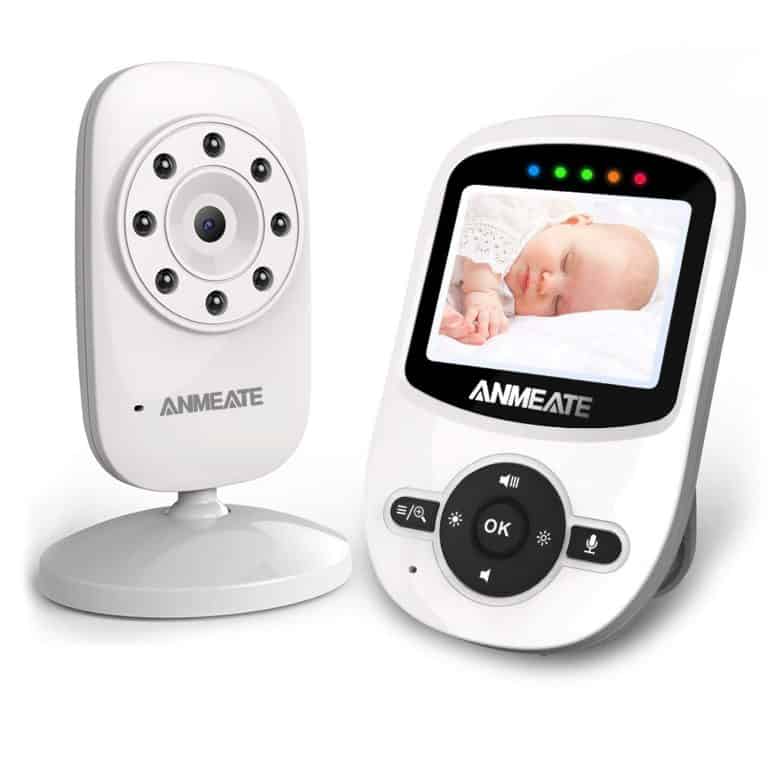 Most new moms find it challenging to spend time away from their babies. The lack of alone time can impact their other relationships, including their bond with their spouse.
A family vacation is a great way to reconnect with your hubby, and a video baby monitor will help you to do just that. With the Anmeate wireless video monitor, you will be able to keep an eye on your baby while he is sleeping. And if he starts to wake up, you can use the two-way talk-back intercom function to lull him back to sleep.
The monitor has a transmission range of over 900 feet so you can enjoy a romantic dinner with your husband without constantly worrying about your little one.
8. Portable Blinds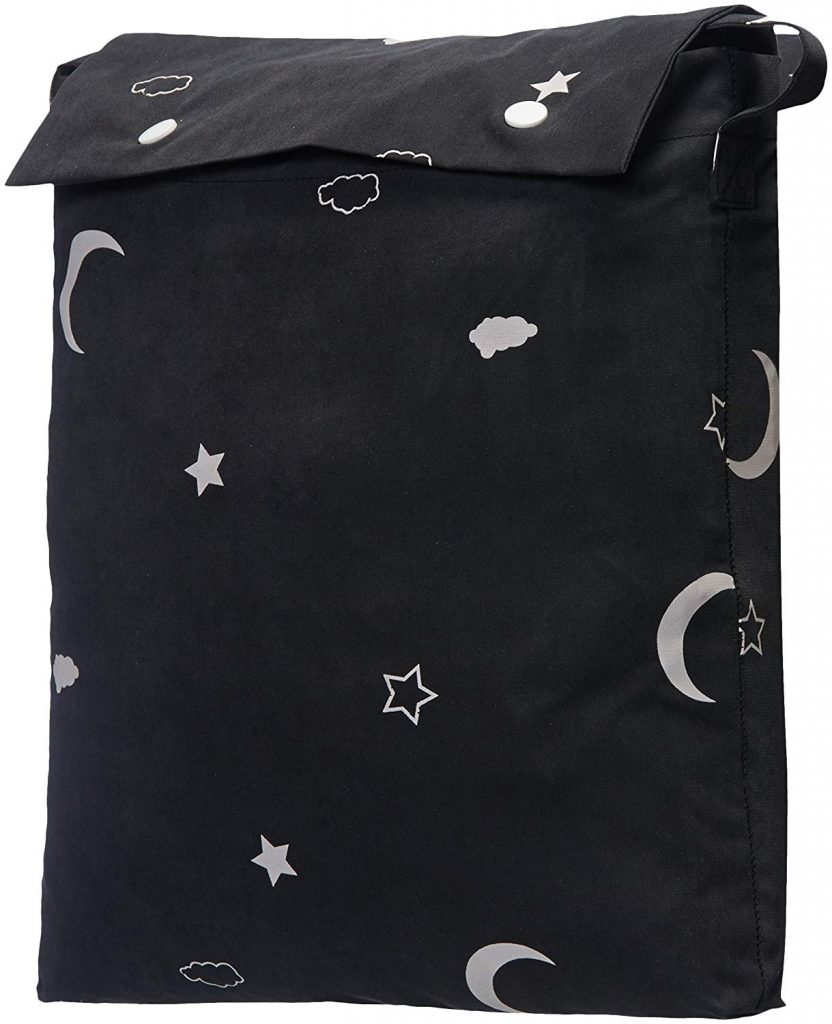 Newborns sleep for approximately 16 hours a day, but they are light sleepers and are easily disturbed by sound and light.
Portable travel blackout curtains reduce the amount of light and noise that come into your room so that your baby can sleep for longer periods. These curtains come with suction cups so that you can easily affix them to any window.
Portable blinds are a must-have while traveling as fewer sleep interruptions will mean that you get better sleep and can enjoy your vacation to the fullest.
Have a Wonderful Time!
Many of these must-haves for holiday travel with a newborn will also be useful for regular use. You can share this list with your family and friends before your baby shower as they are excellent pregnancy gifts for new moms.
When vacationing with your newborn, make sure that you always pack a medical kit for babies in case of minor issues such as rashes.
Put aside some time for yourself during your holiday and treat yourself to a relaxing spa day. You deserve it, mama! Setting time aside for self-care will help to ease your stress and improve your resilience to face the challenges of caring for a newborn.