If you're interested in purchasing some new breastfeeding supplies, you may not have to pay full price. Here's how you can use your FSA/HSA funding for breastfeeding supplies.
Like many new moms adjusting to life with a brand-new baby and learning how to breastfeed, you may not realize what exactly your flexible spending account (FSA) or health saving account (HSA) covers when it comes to purchasing breastfeeding supplies.
Though breastfeeding is certainly cheaper than formula (not to mention strongly recommended by organizations like the CDC, WHO, and AAP), supplies and accessories can add up over time. After purchasing a quality breast pump – and be sure to confirm if your insurance plan covers one for you! – as well as nursing pads, milk storage bags, and pump-friendly apparel, you may find that costs can occasionally crop up. You may need a new set of pump parts in preparation for your return to work or you simply need to stock up on soothing nipple cream.
To help new mothers afford the supplies and accessories that help make breastfeeding a more seamless experience so they can continue feeding their babies with breast milk for as long as they choose, the IRS adjusted its rules in 2011. This adjustment allows mothers to use their flexible spending account or health saving account to purchase breastfeeding supplies.
Here are some of the most popular FSA/HSA-approved breastfeeding accessories, along with some valuable details about how the FSA program works for moms like you.
What are FSA and HSA?
If offered, flexible spending accounts (FSAs) and health saving accounts (HSAs) are typically available to opt-in during your organization's open enrollment period. Whether you're currently expecting, planning to expand your family, or recently welcomed a new baby, exploring your company's FSA options and how they may benefit your family can be very helpful.
While you can choose how much money is contributed to this account either on a monthly basis or per pay period, there is usually no rollover into the next calendar year. Therefore, any unused money in your account is split between remaining employees with FSA/HSA plans – or it is simply gone.
Most FSA/HSA accounts are used for medical devices and accessories, such as hearing aids, reading glasses, acne medicine, breastfeeding supplies, and a variety of other approved items.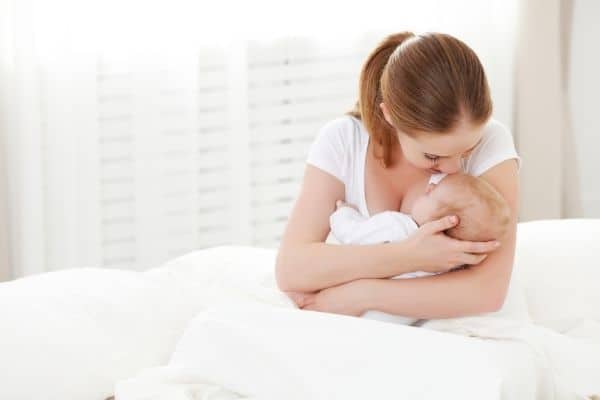 FSA/HSA Approved Breastfeeding Supplies
It's important to remember that, while FSA/HSA covers most health-related expenses, some are not eligible. Be sure to confirm what is available and approved through your unique plan, so you can make informed decisions regarding what should be paid for out of pocket and what can be covered using your FSA/HSA funds.
Here are a few breastfeeding-related items that are generally covered by FSAs and HSAs:
Breast Pumps
While you may already have a breast pump covered by your insurance plan or one that you purchased at a retail store, you may want a second pump to keep at work or to use as a back-up in the event that your primary pump is not portable (for occasional time away from home) or it malfunctions.
If you travel frequently, you may want a spare pump that is lightweight, flexible, discreet, and easily portable while at the airport or when on the go. A back-up breast pump is also helpful in the event that you lose your pump or it breaks.
While most breast pumps are remarkably sturdy and built to last, you may have to replace a part occasionally. You can also use your FSA/HSA on a variety of spare parts, including breast shields, tubing, and valves and membranes. While most of these parts are relatively inexpensive, it often makes sense to have a few sets of spare parts readily available when needed – whether you plan to keep a spare set at work, in another area of your home, or simply want to give yourself a break from what can seem like constant washing and sanitizing of your pump parts!
If you're unsure about purchasing another breast pump, a great alternative option is using your FSA for a hospital-grade (multi-user) rental pump that can be rented on a month-to-month basis, or for as long as you wish to continue providing breast milk to your baby.
Finally, you may be able to also use your FSA account to upgrade to a hands-free breast pump bra for added flexibility and easier multi-tasking.
Breast Milk Storage Solutions
If you're pumping or trying to build a fridge or freezer stash of breast milk, you'll need containers to store all the liquid gold you've worked hard to collect! If you'll be transporting breast milk to and from home – which is common in situations like pumping at work or providing breast milk for your baby to drink at daycare – then purchasing a cooler is essential.
Keeping your pumped milk in a cooler with ice or cooling elements can help ensure that your milk stays cold until it can be properly stored in your refrigerator or freezer. Be sure to always follow official breast milk storage guidelines, as not doing so can result in all that precious milk no longer being safe for your baby to consume.
To find the right cooler, determine how much breast milk you anticipate freezing and transporting at any given time, and then consider using FSA/HSA for the supplies you'll need. Even if you aren't planning to regularly pump away from home or transport your pumped milk, you can also use FSA/HSA to purchase storage bags and other containers designed to safely keep any extra milk in your fridge or freezer.
Nursing Pads and Breast Shields
Helpful accessories like nursing pads and breast shields are typically also covered under most FSA/HSA programs. Nursing pads – whether disposable or washable – help prevent unexpected leakage while protecting your bra and shirt from stains. Breast shields help maximize your pumping sessions while providing added comfort and flexibility.
Conclusion
Welcoming a new baby to your family comes with many of its own unique expenses, from designing his or her nursery and ensuring you have the right car seat to diapering and labor and delivery medical bills. One thing that doesn't have to stretch your wallet is breastfeeding your newest little one!
Use these tips to optimize and take advantage of your FSA/HSA account – Just be sure to use it all before the end of the year, so you have a few less expenses to think about.
This is a guest post by Irene Zoppi RN, MSN, IBCLC. Irene joined Medela in 1999 as a clinician for the Breastfeeding Division. She currently serves as a Clinical Education Specialist focusing on Advocacy Outreach. Irene has authored numerous continuing education programs for health professionals on topics ranging from breastfeeding support to evidence-based practices on the use of human milk and has been instrumental in developing hands-on education for clinical staff regarding breast pump technology.
---
Related Posts