This adorable paper plate pumpkin craft is a quick and easy project you can do with your kids for Halloween. Choose your favorite from the free printable pumpkin faces to decorate your paper plate pumpkin.
How long are your kids in school? My son's kindergarten class is only "half-day," and therefore he is only in school 3 hours a day. After breakfast and cleaning up, my 3-year-old daughter and I have very little time to do something productive before we need to hop on our bikes and jet to school to pick up my son.
That's why this simple paper plate pumpkin craft is the perfect Halloween craft for preschoolers. It's easy and quick, so we even have time to make additional ones if my daughter feels like it. And I am not going to say no to an educational craft!
How to Make a Paper Plate Pumpkin Craft
Materials:
Directions:
Use the orange marker and color one side of the paper plate orange. You can use a crayon or paint as well, but I find using a marker the fastest and least messy.
Cut out eyes and mouth for the pumpkin using the black construction paper. You can also print out the free pumpkin faces template and mix and match the eyes, nose, and mouth to make your perfect paper plate pumpkin.
Glue the black eyes and mouth onto the paper plate.
Cut out the stem of the pumpkin using the brown construction paper.
Glue the brown stem to the back of the paper plate.
Cut out two thin strips out of the green construction paper.
Wrap the thin green strips of paper around a pencil to make it curly.
Glue the green strips of paper onto the stem.
I will warn you, curling the stips of paper is really fun for three-year-olds. My daughter wanted to do it over and over again, so the pumpkin ended up looking like it has a head full of curly green hair.
Related Post: Easy and Fun Paper Plate Apple Craft
How did Pumpkins get Associated with Halloween?
Have you ever questioned why out of all fruits, pumpkins are associated with Halloween? Is it the orange color? The yummy seeds?
The original story of Halloween is from an Irish myth about a man named Stingy Jack (source). Long story short, Stingy Jack is no saint, but he was intelligent. He tricked the Devil not once, but twice to promise to leave him alone and not claim his soul once he was dead.
However, once Stingy Jack died, God did not allow him into heaven due to his questionable character. Due to his deal with the Devil, Stingy Jack could not go to Hell either. Therefore, he was doomed to wander the nights on Earth, with a carved-out turnip with burning coal to light his way.
I know what you are thinking – TURNIP? That's right. The first jack-o-lanterns were made out of turnips instead of pumpkins. It wasn't until the immigrants arrived in America that carving pumpkins, a fruit native to American soil, became a Halloween tradition.
Looking for more Halloween crafts? Check out this fun flying paper tube bat craft!
Aren't you glad you are not carving turnips for Halloween? Can you imagine?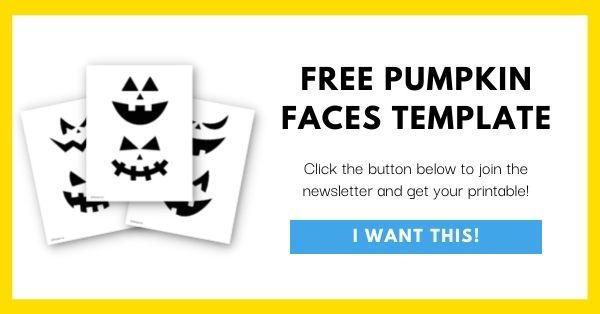 ---
Related Posts: